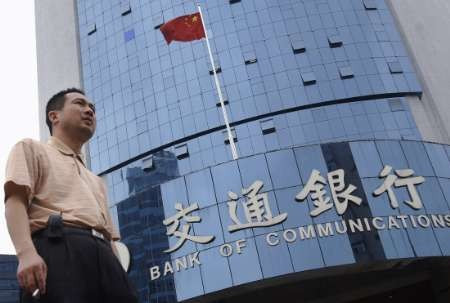 Chinese banks' non-performing loans have increased to the highest level since the financial crisis in 2008, prompting further concern for the world's second-largest economy already suffering from a growth slowdown.
The China Banking Regulatory Commission said non-performing loans increased to 592.1bn yuan ($97bn, €71.1bn, £58.3bn) at the end of the fourth quarter of 2013, compared to 563.6bn yuan in the third quarter.
The amount of non-performing loans has been steadily increasing for the previous nine quarters.
At the end of 2013's fourth quarter, bad loans accounted for 1% of total loans, the highest level in two years and up from 0.97% in the third quarter.
Loan losses increased to 80.9bn yuan from 75bn yuan.
Subordinated loans increased to 253.8bn yuan in the fourth quarter from 238.1bn yuan in the third quarter. Doubtful loans rose to 257.4bn from 250.4bn.
Policy Change
The economic slowdown in the country has troubled its banks, as companies with low earnings growth found it difficult to pay back their loans. In addition, the country's measures to curb shadow banking have increased their worries.
Credit rating agency, Standard & Poor's Ratings Services have said that China's banks remain at risk from debt-laden local government, financing vehicles and manufacturers with too much capacity. They are facing risks as China's decade-long construction boom is cooling.
The banks increased their lending to local governments for infrastructure development, but China's policy change focusing on stable growth instead of rapid growth has hurt their revenue inflows.
Meanwhile, a large number of manufacturers are suffering from overcapacity and are finding it difficult to make profits from their business.
Bankers and analysts expect further increase in bad loans in line with a slowdown in the country's economic growth.
"We believe Chinese banks' loan quality will deteriorate noticeably in 2014," Liao Qiang, senior director at Standard & Poor's said in a report.
China's economy grew 7.7% in 2013, the same rate as in 2012. Growth is forecast to drop to 7.4% in 2014, the weakest pace since 1990, as leaders look for a stable growth in the country.