China has said its relations with self-ruled island country Taiwan will be "even more complex and grim" in 2017. It added that Beijing would not hesitate to stubbornly oppose any form of separatist activity.
Yu Zhengsheng — the ruling Communist Party's fourth ranked leader — also added that the country would maintain peace and stability. Yu was speaking at an annual work conference on policy towards the self-ruled island when he made this comment.
China must "resolutely oppose and check any form of 'Taiwan independence' separatist activity, maintain national sovereignty and territorial integrity, and maintain the peaceful development of cross-Taiwan Strait relations and peace and stability", state media Xinhua news agency cited Yu as saying.
The leader also said that China would seek to "unite" all parties and groups in Taiwan that accept both sides of the Taiwan Strait as "one China".
He added that Beijing would look at ways of making life easier for the Taiwanese to invest, work and live in China.
The comment came in the wake of concerns that under a new presidency, the US might shift its stand towards Taiwan. Newly-elected US President Donald Trump had earlier upset China by taking a congratulatory call from Taiwan President Tsai Ing-wen in December.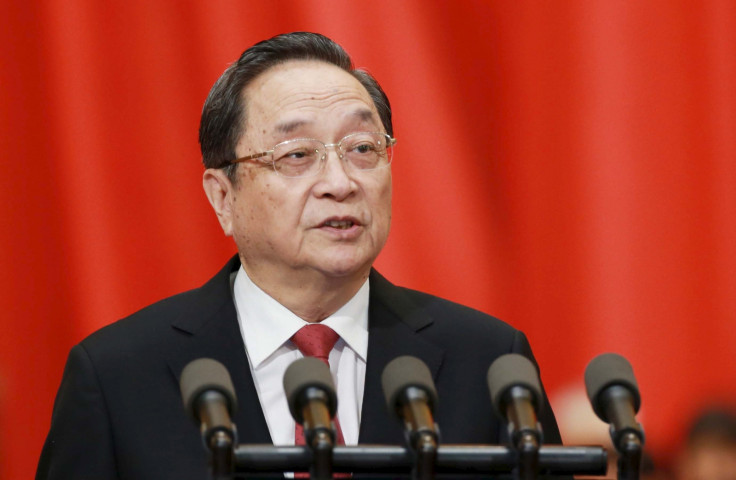 The Taiwanese president's office released a letter on Friday that Tsai Ing-wen had written to Pope Francis seeking to create a "new era" of peace with China as military action cannot resolve problems.
Beijing has always claimed rights over the island nation since defeated Nationalist forces fled from China to Taiwan in 1949 after losing a civil war with the Communists.
However, it cut off communications with Taiwan in June as the ruling Democratic Progressive Party declined to recognise the "one-China" policy that was arrived at during the 1992 cross-Strait talks where both countries agreed to recognise there was only one China.