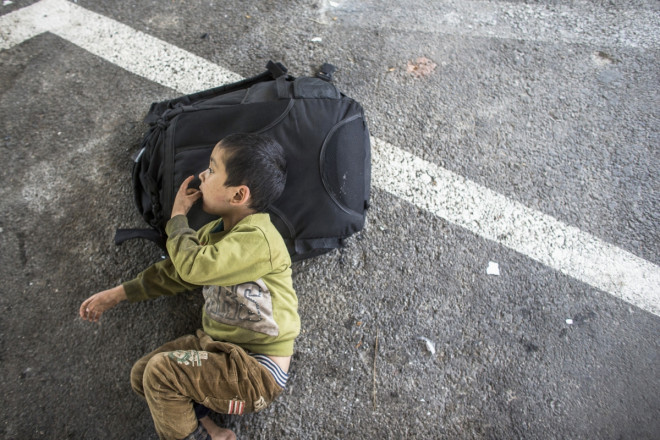 A Chinese court has sentenced the leader of a Chinese baby trafficking ring to death, according to state news agency Xinhua.
The trafficking syndicate reportedly transported 23 boys and a pregnant women from Vietnam into China.
The court, based in the southern region of Guangxi, sentenced a further 23 people involved in the ring with terms ranging from less than two years to life in prison.
A Vietnamese woman was among those sentenced and she was ordered into exile back in her home country.
The lucrative syndicate operated in 2010 and 2011, according to Xinhua, and sold the babies for adoption by families across China.
The smugglers managed to avoid detection by border forces by transporting the children and women across largely unknown routes before making their way to the southern Chinese city of Guangdong.
Earlier this year, Chinese authorities broke four child-trafficking rings and arrested over 1,000 people who used special websites to participate in baby trades.
The rings covered 27 provinces and regions across China where 382 abducted children were rescued from their captors.
Child-trafficking has become a major concern in China after the discovery of a virtual black market where online forums and websites are used to connect traffickers to potential buyers for healthy children.