Chinese military personnel are en route to the tiny East African nation of Djibouti to establish Beijing's first overseas military base as part of the communist country's attempt to broaden the role of its armed forces.
China says the base in the strategically located Djibouti in the Horn of Africa will be a launchpad for its humanitarian and peacekeeping operations in Africa and West Asia. The base will also enable China to undertake naval operations and rescue missions, according to the state news agency Xinhua.
It is still unclear how many troops or ships left the Zhanjiang port in southern China's Guangdong Province on Tuesday, 11 July. According to the People's Liberation Army's (PLA) Navy, the decision to establish the base was taken as a result of the friendly relations between Djibouti and China.
"The base will also be conducive to overseas tasks including military cooperation, joint exercises, evacuations, protecting overseas Chinese and emergency rescues, as well as jointly maintaining security in international strategic seaways," said Xinhua.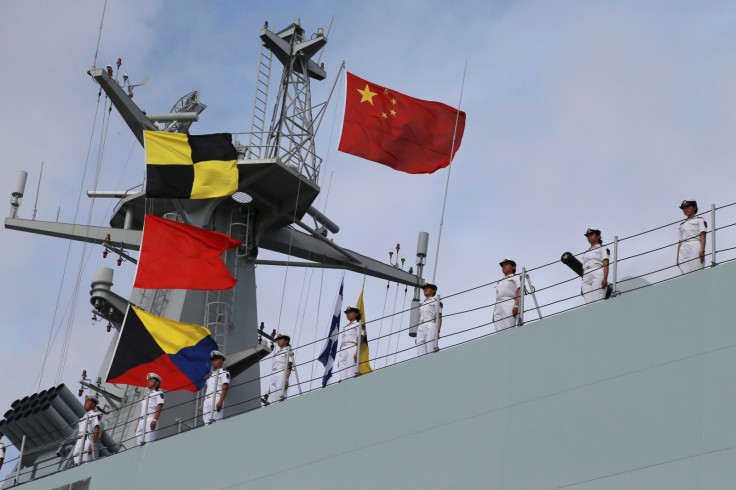 The Chinese army has not disclosed when the base will be operational. Construction of a logistics base began in 2016 as part of China's efforts to ramp up its investment in the African continent.
Beijing has pumped in $15bn for infrastructure related to port expansion in Djibouti, according to Aboubaker Omar Hadi, the chairman of Djibouti Ports and Free Zones Authority. The African nation is part of China's ambitious "One Belt, One Road" initiative.
Djibouti, a country with a total area of just 23,000 sq km and roughly the size of Wales, is already home to US, French and Japanese bases.