China announced an economic growth target of 6.5% to 7% for 2016 and unveiled the lowest defence budget increase in six years as it opened its annual National People's Congress (NPC) in Beijing. In his address to around 3,000 Communist Party delegates, Premier Li Keqiang said the economy faced downward pressures from weak trade growth, fluctuating commodity and stock prices and growing geopolitical tensions.
It is the first time China has set a growth range instead of a fixed target in 21 years. The world's second largest economy grew 6.9% last year – its weakest expansion in a quarter century – falling short of Beijing's target of 7%.
Li also said that the military budget would be raised by 7.6%, down from the 10.1% rise in 2015.
"China will face more and tougher problems and challenges in its development this year, so we must be fully prepared to fight a difficult battle," he was reported as saying by the AFP news agency. "Downward pressure on the economy is growing. Domestically, problems and risks that have been building up over the years are becoming more evident."
Overcapacity
The annual parliament session in the capital city had been overshadowed by the prospect of 1.8 million job cuts in the industrial sector caused largely by slumping demand in overseas markets.
Li said the cuts were necessary amid overcapacity in the steel, coal and "other industries facing difficulties". He forecast China's deficit to climb to 3% of gross domestic product from 2.3% last year.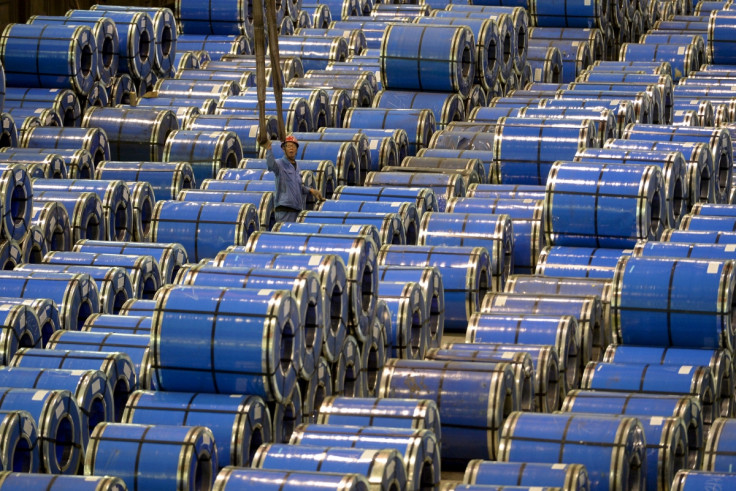 Inflation was projected at around 3% and the urban unemployment rate within 4.5%.
Li also pledged to create 10 million new jobs in 2016 and downsize state-owned companies that were underperforming.
The NPC, held every year in the Great Hall of the People in Tiananmen Square, is viewed as a largely ceremonial affair by analysts, with legislative policy decisions for the year typically green-lighted by the party hierarchy months before the event.