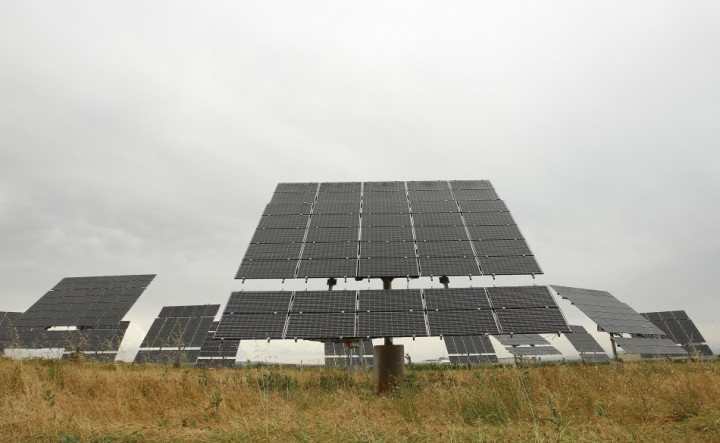 China expects to resolve its multi-billion dollar solar trade dispute with the European Union by next month after it offered to cap its export volume and set minimum prices for its solar products.
The country's trade dispute with the 27-nation bloc affects €21bn ($27bn, £18bn) worth of imported Chinese solar panels and related components to make the product, such as cells and wafers.
According to a senior Chinese industry official cited by Reuters, China is "highly optimistic" about its direction in the dispute.
"We reckon there is a big chance for us to defuse the dispute," said Sun Guangbin, secretary general of the solar department of China's Chamber of Commerce for Import and Export of Machinery and Electronic Products.
Sun is directly involved in China's talks with the EU over the solar trade spat.
The Shanghai Securities News earlier reported that China has proposed an annual volume cap of its solar panel exports to the EU and set a minimum price for the solar products sold there.
According to Wang Sicheng, a National Development and Reform Commission researcher, China will cap its exports up to 10 gigawatt of photovoltaic modules to the EU per year. The country will also set a minimum price of 0.5 euro per watt. In return, the EU should levy no or lower taxes on Chinese solar panels.
China's Solar Panel EU Challenge
China's compromise is set to save its rapid-growing solar industry from a demand slump.
China's solar production quadrupled between 2009 and 2011 to more than the entire global demand. The EU accounts for about half of China's solar exports.
Eurozone regulators had earlier accused Chinese solar panel makers including Trina Solar, Yingli Green Energy and Suntech Power Holdings of harming local solar industry, by selling their products at significantly lower prices.
The spat between China and the EU worsened, after the latter imposed anti-dumping duties on China's solar exports, despite strong opposition from the world's second-largest economy.
In retaliation, China launched an anti-dumping and anti-subsidy probe into various imports from Europe, including chemicals and wine.
China is also expected to extend the anti-dumping probe into European luxury car imports, which have been providing the crisis-hit region with a large amount of money from affluent portion of the Chinese population.
China's commerce ministry recently said the country will impose duties ranging from 19.6% to 36.9% on European exports of toluidine, a chemical used to produce dye, medicine and pesticides.
The punitive duties will run for five years after being enforced on 28 June.