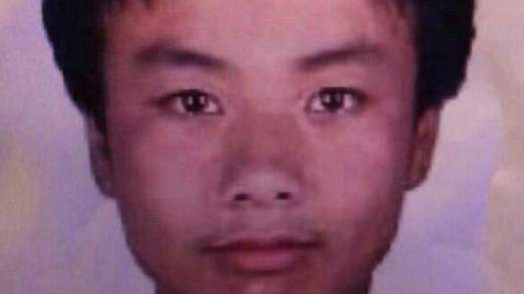 Police in Ningxia, China, have arrested a man on suspicion of killing seven people, including his pregnant wife.
According to police reports, Ma Yongdong tracked his wife to her parents' home in a village in Pengyang country and after a violent quarrel killed seven people, including his wife, his in-laws and other relatives.
His wife, Lan Xiaohong, was six months pregnant, and the youngest victims were aged four and one.
To capture the suspect, Ningxia police set up a special team, released photos of the man, and offered cash rewards of up to 100,000 yuan (£10,145) for information about his whereabouts.
The suspect was finally captured in a building material market in Ningxia's Wuzhong City.
Police said that Ma admitted to the killings. All the victims had their throats slashed, Legal Evening News reported.
There were rumours that Ma had hired a killer, but this has been denied.
Lan's relatives told a local news agency that the suspect had threatened Lan and said, "If you insist on divorcing me, I will kill your family."
Ma and Lan had been married about four years. The couple argued frequently over Ma's gambling and his being fired from a job at a local coal mine, according to Lan's relatives.