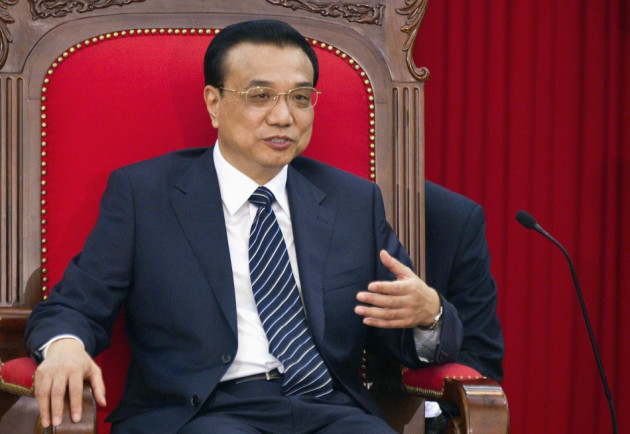 China's cabinet has reiterated that the country can meet its full-year economic growth target of 7.5% despite challenging domestic and external economic conditions.
The country's state council said in a statement, after a meeting chaired by Premier Li Keqiang, that the country's progress in its economic and industrial restructuring efforts and an increase in residential income will boost the China's ability to meet growth targets.
It added that it had streamlined administration and taken steps to liberalise interest rates and encourage trade and investment in the world's second-largest economy.
China recovered from a growth slowdown in the third quarter, on the back of its "mini stimulus" that fuelled domestic demand to increase industrial production.
The National Bureau of Statistics said China's gross domestic product (GDP) rose 7.8% year-on-year in the third quarter, up from 7.5% in the second quarter. The quarterly growth rate was the fastest in the current fiscal year and was in line with analysts' estimates.
The latest economic data indicates continued growth momentum to the economy, says the state council.
China's Slowdown
Meanwhile, China's economic growth slowed down in 11 out of the 14 previous quarters.
In the fiscal year 2012, the country's economy grew by just 7.7% in 2012, the slowest pace in 13 years.
Despite the lag, China's authorities were reluctant to announce big stimulus measures, but took steps to boost domestic demand. The government wants the economic growth to be driven by consumption rather than investment, saying it will accept slower growth for the sake of reforms.
The measures include lower taxes on small companies and more railway development. In August, China suspended value-added tax and the turnover tax for businesses generating monthly sales below 20,000 yuan ($3,257, £2,125, €2,512).
Officials also said the country would help medium-sized private enterprises with measures including simplifying customs clearance procedures, reducing operational fees and facilitating exports.
With the help of the stimulus measures, China rebounded with robust economic data, especially in the manufacturing and services sectors, for the third quarter.
China's central bank has suggested that the economy is stabilising after forecasting that the growth rate will exceed the official target of 7.5% for the fiscal year 2013.
Recovery Not Yet Solid
However, the Cabinet has warned that the country's economic recovery is not yet solid and the economy is still suffering from some deep-rooted conflicts.
It called on authorities at all levels to accelerate changes in the way they work and rigorously implement policies.
The cabinet said China will continue with its economic reforms, letting market forces to play a bigger role in the economy.