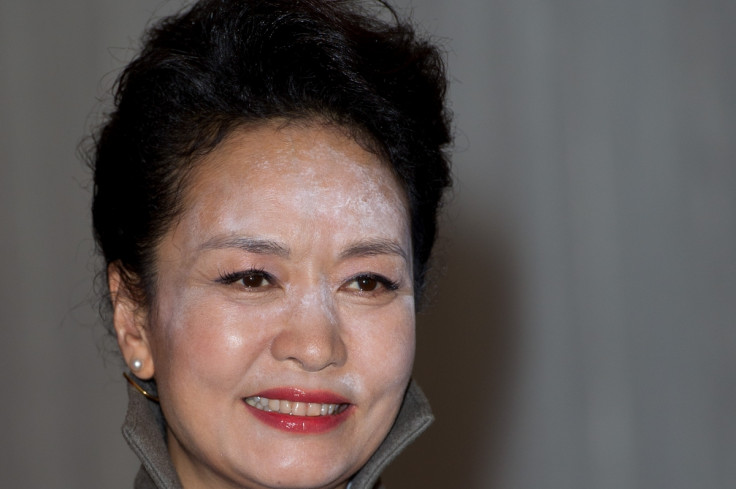 The Chinese First Lady Peng Liyuan has suffered a cringeworthy white make-up malfunction while attending the Lord Mayor's banquet with her husband Xi Jinping.
With the exception of some disruptive protests, the historic state visit had been largely faultless before the make-up mishap, which will be particularly embarrassing for Peng Liyuan, who is used to the spotlight as a famous singer in her homeland.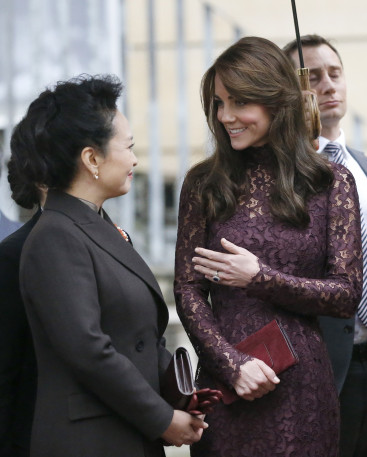 The offending white dust became noticeable as Liyuan and President Xi made their photo call at the Lord Mayor's banquet on the evening of 21 October. The effect – which caused unsightly white patches all over Liyuan's face – was most likely caused by silica powder, the Mirror reported.
The powder is used to stop shininess and absorb moisture and oil. However, if too much is applied it will stand out badly in photographs
In China, Liyuan's is a huge star who performed on state-run television for decades, singing propaganda folk songs with titles like Plains of Hope and People From Our Village. She also starred in an annual Lunar New Year gala broadcast on state television for 24 years, watched by hundreds of millions of viewers – so when her husband Xi was elected to the office of vice president in 2008, Peng was far better known to most Chinese.
The high-profile political spouse – or Mama Peng as loyal fans know her – has been compared to America's First Lady Michelle Obama, former French first lady Carla Bruni and even the Duchess of Cambridge, whom she met at the state banquet at Buckingham Palace.
Later today, Xi and Peng will join David Cameron and his wife Samantha at Chequers Court for talks and dinner together. Later, Xi and Peng will fly to Manchester ahead of the final day of the state visit.