China summoned India's ambassador to Beijing on Wednesday (5 April) and lodged a strong protest against the Dalai Lama's ongoing tour of Tawang in the north-eastern Indian state of Arunachal Pradesh. Beijing warned ambassador Vijay Gokhale that India's disregard for China's concerns have "seriously damaged" China-India relations.
China's reactions followed the exiled Tibetan leader slamming that country for projecting him as a "demon", while rubbishing claims that India was using him for any diplomatic leverage. India too had hit out at the communist nation for interfering in the country's internal affairs.
Arunachal Pradesh shares a border with Tibet, which China has claimed as its own territory. Beijing reportedly fears that the Dalai Lama's visit to the state could influence Tibetans, who have been demanding freedom from China since many decades – a move which is backed by their spiritual leader.
"We demand India stop using the Dalai Lama to do anything that undermines China's interests, and we also demand the Indian side not hype up sensitive issues between India and China," Chinese foreign ministry spokesperson Hua Chunying told Gokhale.
She added: "India, in disregard of China's concerns, obstinately arranged the Dalai's visit to the eastern part of the India-China border causing serious damage to China's interests and to India-China relations."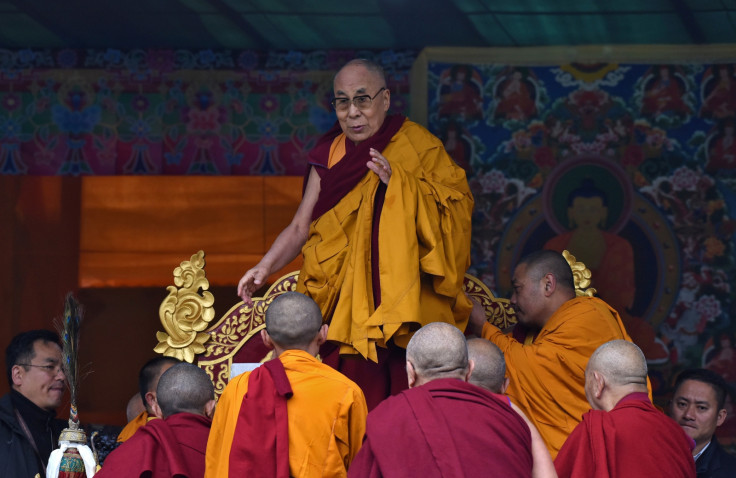 Referring to Indian Union Minister Kiren Rijiju's warnings that China should not "interfere in India's internal affairs" as Arunachal Pradesh is an inseparable part of India, Hua told Gokhale: "We have noted the statement from officials of the Indian side. Can you tell me honestly, do you seriously believe the Dalai (Lama) is only a religious leader?
"The answer is known to all. He is not just a religious figure. Therefore, his visit to this place will not be of a purely religious purpose. So using these empty words to define this arrangement is not reasonable."
She added that the Dalai Lama's issue "goes beyond internal affairs" because the issues concerning Tibet "have a bearing on China's core interests".
However, she also expressed hopes that despite such incidents, the two neighbouring nations "can work together to maintain the growth of relations", the Times of India reported.