The Dalai Lama has refuted media reports, which claimed India was using him as a diplomatic leverage against Beijing. The spiritual leader said on Wednesday (5 April) that India has never used him for its political benefits.
The comments from the Tibetan monk came after Chinese state-run media said, "Unlike his predecessors, India's Prime Minister Narendra Modi seems to have taken a different stance on the Dalai issue, raising public engagements with the monk and challenging Beijing's bottom line."
The spiritual leader also asked Indian media houses to not use the phrase "angry Chinese" because, "There are many in China who love India. It is only some narrow-minded politicians who see India in a different way just like the way they see me as a demon. I am not a demon".
He also asked China to give Tibet a meaningful autonomy for the mutual benefit of both the territories. "Tibet is materialistically backward but spiritually highly advanced."
"We want to develop materialistically by remaining with China and it should also feel the same way for the mutual benefit. Tibet is part of China but it needs more development," he added.
The 14th Dalai Lama, who fled to India after a failed rebellion against the Chinese in 1959 and set up a Tibetan government in exile, is in the Tawang monastery in the northeastern state of Arunachal Pradesh after facing a lot of opposition from China, who claims the region as "South Tibet".
The area of Arunachal Pradesh is controlled by India, who has repeatedly said the border state is an integral part of its territory.
Earlier, on Tuesday New Delhi asked Beijing not to create an "artificial controversy" over the Dalai Lama's visit to the state.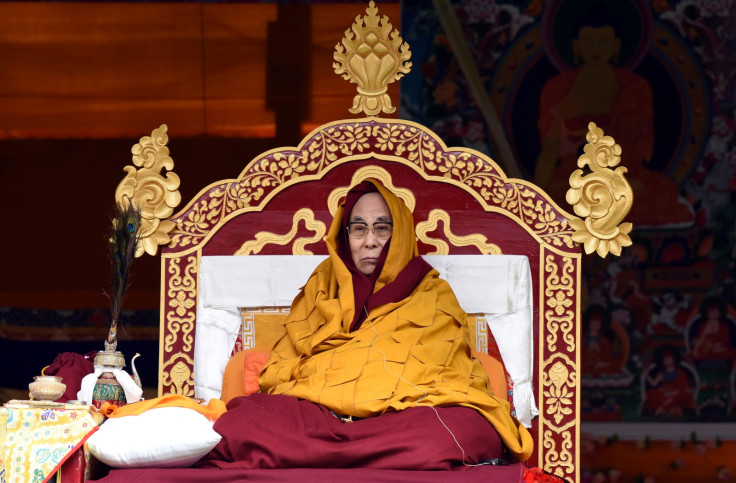 Insisting that the 81-year-old's visit is strictly for religious purposes, India asked China to stay away from its internal affairs. India's junior minister for home affairs, Kiren Rijiju said, "There is no political angle behind His Holiness's visit to Arunachal Pradesh."
"It is completely religious. Arunachal Pradesh is an inseparable part of India and China should not object to his visit and interfere in India's internal affairs," he said.