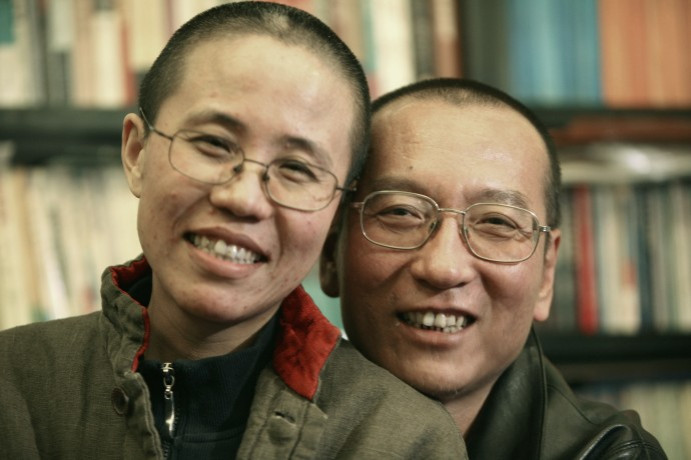 China has read the riot act to the US, warning that there will be "serious consequences" if a Washington DC plaza is named after a jailed Chinese dissident. The Senate unanimously passed a proposal by GOP presidential candidate Senator Ted Cruz to rename a stretch of street in front of the Chinese embassy after Liu Xiaobo, the winner of the 2010 Nobel Peace Prize.
Liu, a writer, professor and human rights activist, was sentenced in 2009 to 11 years in jail on charges of inciting state subversion after launching a petition drive calling for an end to China's one-party rule. His wife, Liu Xia, is under house arrest.
The proposed change would make 1 Liu Xiaobo Plaza the official address of the Chinese Embassy. The proposal, however, needs to be approved by the House of Representatives — and must be signed by President Obama — to become a reality. But Chinese officials are already attacking the idea, the Washington Post reports.
Chinese Foreign Ministry spokesman Hong Lei said the proposal runs "contrary to the basic norms of international relations." If the bill "is passed into law, it will cause serious consequences," Hong said a press conference. "We demand the US Senate stop promoting the bill and hope the US executive authorities put an end to this political farce."
The Chinese Global Times tabloid denounced the "futile" action taken by an impotent America to annoy the nation. "The US has been at its wits' end in dealing with China, as it is reluctant to employ military threats or economic sanctions that may backfire," the newspaper wrote. "The only option for Washington seems to be petty actions that disturb China."