Russian political activist sent to Siberian penal colony after month adrift in prison system
There had been fears over the fate of anti-government protester Ildar Dadin.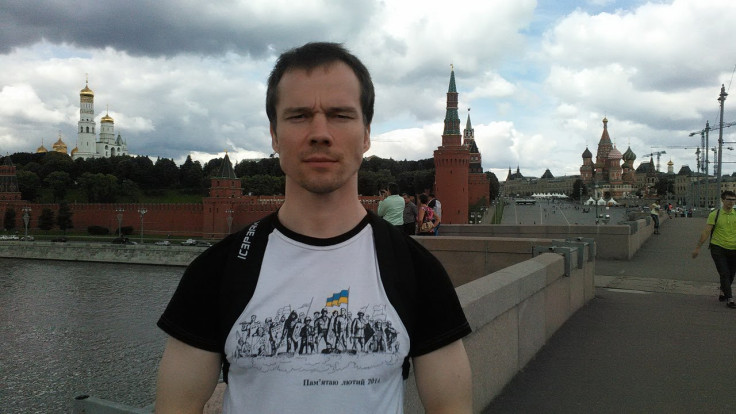 The wife of a prominent Russian activist jailed for his anti-government protests, has told the IBTimes UK of her relief at finally contacting him after he went incommunicado for more than a month in the country's prison system.
Ildar Dadin, 34, was the focus of a social media campaign when he had not been heard from Russia's penal system since 2 December 2016, after a letter he wrote emerged alleging torture in his prison in the northern region of Karelia.
Before his reconnection with his family, many had taken to social media with the campaign #ГдеИльдарДадин (Where is Ildar Dadin?) demanding to know his whereabouts, amid fears that he had been harmed.
But Anastasia Zotova said she finally had a seven-minute conversation with him and that he was now being held at a prison in the far-flung Altai region, in southern Siberia.
"I was happy because for more than a month I didn't know where he was, I was very worried and his mother was worried. Now I feel better but I have a lot of work to do now."
"We will be writing letters to organisations in Russia and Europe and America so I have a lot to do," she said, adding that although in good physical shape, Dadin is suffering from depression, in particular at the treatment meted out to his fellow prisoners.
Dadin became the first person in Russia convicted of breaching a law called Article 212 which bans protests in Russia without permission. Russia's human rights organisation Memorial described him as a "political prisoner". He faces another court case later in January.
Valery Maksimenko, deputy director of the FSIN federal corrections service, said that Dadin arrived at the prison in Altai, had no injuries and "an excellent appetite", Radio Free Europe reported.
Meanwhile, Russia's human rights commissioner Tatyana Moskalkova said she would monitor whether Dadin's rights were being observed, Tass reported, adding that the human rights commissioner in the region, Boris Larin, said he would meet Dadin in early February.
© Copyright IBTimes 2023. All rights reserved.