China has warned the new Taiwanese government that it should not allow the Dalai Lama to visit the country, following an invitation sent to the exiled spiritual leader by a legislator.
Beijing views the 80-year-old Dalai Lama as a separatist. Former president of Taiwan Ma Ying-Jeou, who wanted to forge closer ties with China, refused entry to the spiritual leader on numerous occasions, after his last to the nation in 2009, Reuters reported.
President Tsai Ing-wen did not specify whether she would allow the Dalai Lama into the country or not. Freddy Lim, who was elected to parliament in January, is an outspoken critic of China and invited the spiritual leader to the country after he met him in India last week.
China's Taiwan Affairs Office spokesperson Ma Xiaoguang said at a news briefing in Beijing that the exiled monk "wears religious clothes to carry out separatist activities". Ma added: "The intention of some forces in Taiwan to collude with separatists seeking 'Tibet independence' and to create disturbances will have a severe impact on relations across the Taiwan Strait. We firmly oppose any form of visit."
Freddy Lim's assistant Kenny Chang said that the monk was highly respected in Taiwan and added, "Lim is inviting him to visit Taiwan to share his ideas and religious philosophy."
Meanwhile, David Lee, Taiwan's Foreign Minister told lawmakers that if the Dalai Lama decided to visit the country, the ministry would look into the matter carefully. A spokesperson for Taiwan's foreign ministry told Reuters, "If he submits his (visa) application, our government will handle it based on relevant rules."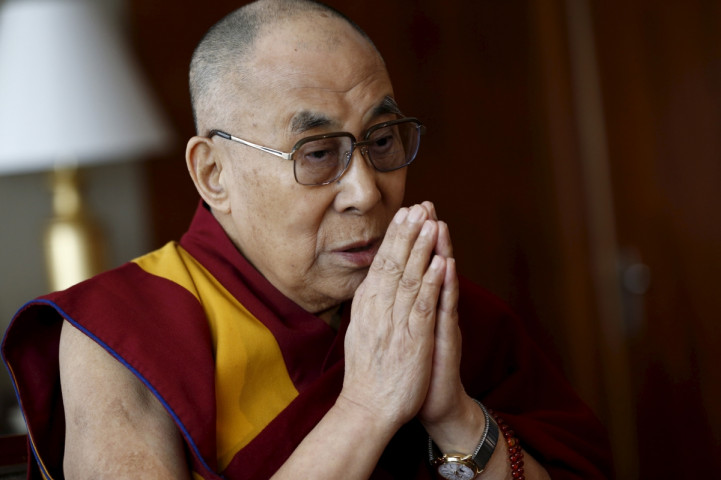 Beijing is believed to have reservations regarding Tsai and her party, even after she had made it clear that she wants peace with China. The largest economy in Asia had cut off communication mechanisms with Taiwan in June as the ruling Democratic Progressive Party declined to recognise the "one-China" policy.