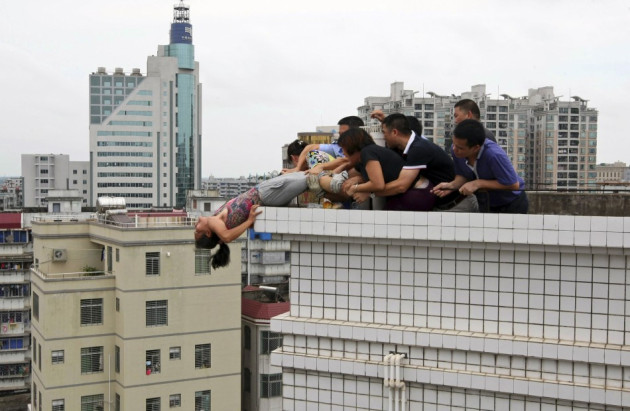 Friends, family and rescue workers rushed on to an apartment block's roof to rescue a Chinese woman who was about to throw herself off - only to discover she faces a firing squad for murder.
Sheng Fi decided to end her life by throwing herself off a nine-storey building in Zhanjiang, a city in the southern Chinese province of Guangdong.
Rescue workers were called after Sheng was spotted standing on the ledge of the 100ft-high building.
The woman's daughter tried to talk her down and rescuers grabbed her legs and dragged her to safety.
They found that her suicide bid was in remorse for her killing her four-year-old nephew.
The woman had reportedly choked the boy and thrown his body from the same roof after a row with the child's mother - her sister-in-law.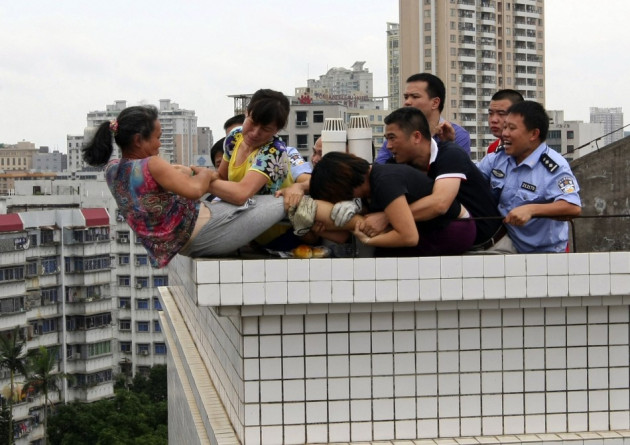 Sheng confessed to the murder and will face the death penalty as a result.
"She admits she'd thrown the boy's body off the same roof. She will still die now, but by a firing squad for murder," a police spokesman said.
China executes about 1,000 people a year, making it the world's leading country for capital punishment, according to Amnesty International.
The World Health Organisation (WHO) ranked China ninth in a global list of countries by suicide rate, with 22.23 suicides per 100,000 people.