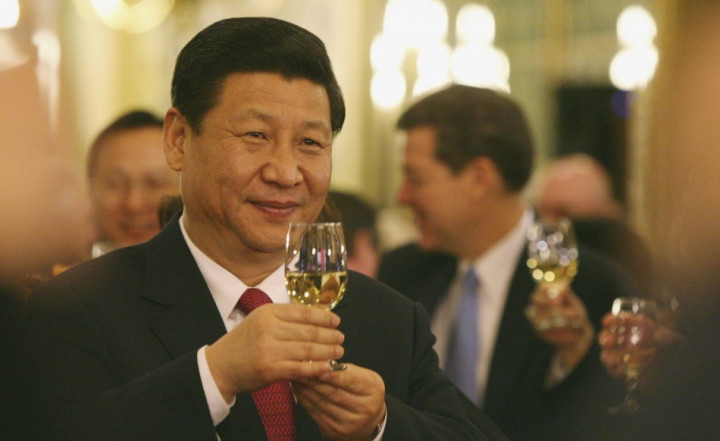 Chinese municipalities are implementing a series of protocol reforms to cut down on party officials' lavish lifestyles, as a promotional stunt intended to regain the favour of Chinese people.
China's new president Xi Jinping has pledged to fight the widespread corruption affecting the Communist Party hierarchy, after the flood of scandals which bedevilled the Chinese authorities in 2012.
As a first step in December, the Communist Party central committee adopted what shortly became known as Xi's 'eight rules against extravagance'.
With the New Year, the rules that form a sort of etiquette code designed to make the party and its members appear a bit more austere than some of their Ferrari-driving offspring are being turned into law by local authorities.
"No welcome banner, no red carpet, no floral arrangement or grand receptions," will be provided for the visits of party officials, according to Xi's anti-extravagance measures.
Street controls to grant officials' security during trips are also to be slashed so as not to exacerbate the already congested city traffic.
Party members are being banned from attending "all sorts of ribbon-cutting or cornerstone-laying ceremonies," and from going on a foreign holiday officially designated as a "study trip", without the approval of the central committee, state-owned news agency Xinhua reported.
On top of that, when allowed to go overseas, officials are asked to renounce the much-loved organised reception by "Chinese people, institutions and students at the airport."
Some municipalities have decided to go even further, implementing even stricter rules than those demanded by Xi.
In the south-eastern province of Hunan, for example, cadres have pledged to give up their expensive western cars for Chinese-made vehicles.
The capital Beijing has decided to forbid banquets for officials on business visits in the city, and replace them with more frugal "buffet-style meals" with no liquors served.
"Banquets featuring expensive wines and dishes are often arranged to receive officials, while simple dishes are often served at a buffet," Xinhua wrote praising the measure.
"Officials are often seen throwing or being invited to lavish dinners, triggering public outcry, as taxpayers shoulder the financial burden of such events."
Xi decided to be the first to give the good example, some hours before the enaction of the new extravagance diet.
"The man of the people" as Xinhua describes the president, spent his New Year's Eve dinner with some poor families in Hebei. Reports suggest no alcohol was served.