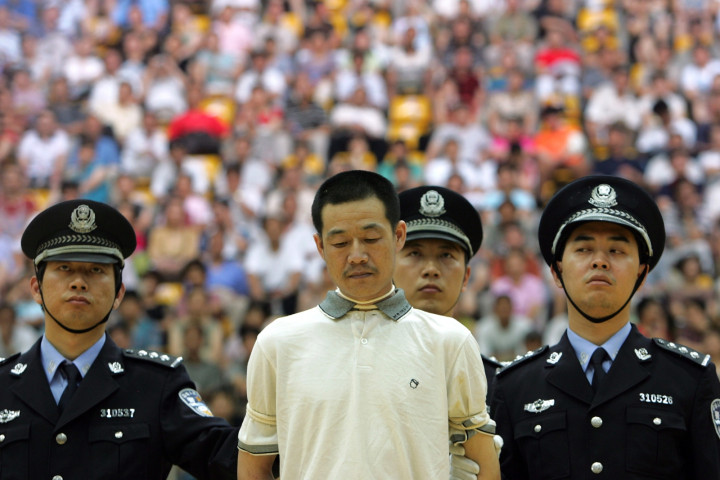 China's ruling Communist Party is contemplating the removal of nine offences from its list of crimes that are punishable by death, according to state media.
The crimes that are to be reviewed in the draft amendment to China's criminal law, submitted to the National People's Congress, include "smuggling weapons, ammunition, nuclear materials or counterfeit currencies; counterfeiting currencies; raising funds by means of fraud; and arranging for or forcing another person to engage in prostitution".
Other criminal offences under review are "obstructing a commander or a person on duty from performing his duties" and "fabricating rumours to mislead others during wartime".
The decision to review the punishment comes as Xi Jinping's party shows signs of reforming the Chinese legal system.
Last year, lawmakers decided to gradually reduce the number of crimes subject to the death penalty, Li Shishi, director of the Legislative Affairs Commission of the NPC Standing Committee, said, according to Xinhua news agency.
"Exempting the 13 crimes from the death penalty has not caused negative effects for public security, and the social response to reducing the number of crimes subject to the death penalty has been positive," Li said.
In the event that the latest amendment is accepted, it would be the second such move by the NPC since the country's criminal code was drafted in 1979.
Although China does not reveal the number of people that it executes every year, the US-based Dui Hua Foundation estimates some 2,400 people were executed last year, compared to 39 in the United States.
Fifty-five offences are currently punishable by death in China and scholars believe the removal of the nine crimes will not have a drastic effect on the number of executions in the country.