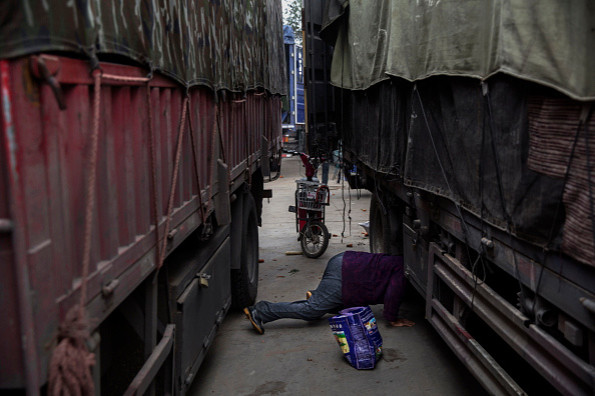 China's ruling Communist Party has issued an ambitious plan to eradicate poverty in the country within five years. The plan involves lifting 50 million people out of the poverty net by the end of 2020.
In a statement, the party pledged to do everything it could to wipe out poverty and that it would take "unconventional measures" and "perfect methods" to do so. The statement was issued after a meeting of the Political Bureau of the party's central committee led by Chinese president and party chief Xi Jinping.
In addition to the 50 million people, more than 20 million who are disabled or unable to work, will be placed under the safety net of the rural subsistence allowance system. "We will mobilise all the resources available within the party and in society to win the battle of poverty elimination," the party said in a statement, according to Xinhua news agency.
The Politburo said party committees and governments at various levels would have collective responsibility in realising the poverty eradication goal. Decades of market reform in China have resulted in a widening of the gap in wealth between the country's rich and poor.
According to Chinese official statistics, 70.2 million people in rural areas are living below the poverty line as of the end of last year. The poverty threshold is defined as an annual income of 2,300 yuan (£237, €338, $360).
The plan may seem ambitious but China has already made remarkable progress in poverty alleviation in the past three decades, according to local media. Since China launched its reform and opening-up policy more than three decades ago, over 700 million people in rural areas have been lifted out of poverty, the statement added.
China was also the first developing country to meet the United Nations' Millennium Development Goal of halving the population living in poverty by half by 2015. Under its new plan, China is seeking enhanced infrastructure construction in poor regions, especially in remote mountainous areas.
In addition, regions inhabited by ethnic minorities, border areas and areas suffering from overall extreme poverty will get priority. The party said financial institutions will also be encouraged to participate in the process, which it described as having entered a difficult stage.