South Korea slams China for opposing Thaad deployment, suspects indirect action against missile systems
Seoul summoned China's ambassador to protest against Beijing's alleged 'retaliatory measures' on the issue.
South Korea has vowed to continue with its plan to deploy a US missile defence system in its country to counter North Korea, but suspects its more powerful neighbour, China, is secretly taking action against the deployment.
Beijing has been calling Seoul to reconsider the decision as it fears the powerful radar from the US Terminal High Altitude Area Defence (Thaad) anti-missile system can penetrate its territory. However, South Korea and the US have long been arguing that the missile system, which is due to be deployed later this year, is aimed exclusively to contain growing threats from Pyongyang.
But South Korea's determination to go ahead with it is said to be widening its rift with China.
"China is officially denying it, but we feel their actions are linked and that there have been indirect responses taken," Reuters cited South Korea's Finance Minister Yoo Il-ho as saying late on Thursday (5 January). "It's hard to ask them what they're up to when they have been denying it officially."
Yoo, however, did not give any details as to how he thinks China was taking "indirect action".
"THAAD deployment is a sovereign and self-defensive measure," the ministry said.
Seoul also reportedly summoned China's ambassador on Thursday to protest against Beijing's alleged "retaliatory measures" on the issue.
South Korea's suspicion came in response to China's remarks on the Thaad deployment.
"The THAAD deployment by the US in the ROK [Republic of Korea] severely disrupts regional strategic balance, undermines the strategic security interests of regional countries including China, and does no good to peace and stability on the Korean Peninsula," Chinese Foreign Ministry spokesperson Geng Shuang said on Thursday at a regular press briefing.
Geng further said Beijing hoped to reach a mutual agreement with Seoul before the latter deploys the missile systems.
"We urge relevant parties to quit the deployment and stop travelling any farther down the erroneous path," he added.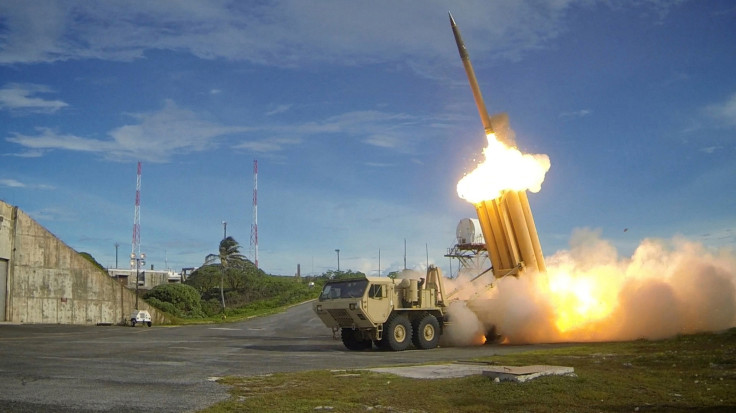 China also reportedly rejected a recent application by Seoul carriers to add charter flights between the two countries. On 1 January, Yoo said the South Korean government was assessing whether Beijing's decision regarding the airlines' application was related to the Thaad missile deployment, Reuters reported.
© Copyright IBTimes 2023. All rights reserved.