The US believes tougher actions to slap new UN sanctions on North Korea will be agreed soon. But as part of this effort, Washington is not ready to negotiate its deployment of the Terminal High Altitude Area Defense (Thaad) anti-missile defence system in South Korea, a senior US diplomat for Asia has said.
Daniel Russel, the US assistant secretary of state for East Asia told Reuters on Friday (23 September) that Thaad missile programme was "not negotiable". He cited that an agreement between the US and South Korea does not permit negotiations.
North Korea has come under heavy international condemnation, including China, for its fifth and what it claims as the "largest" nuclear test on 9 September. Discussions are underway to adopt new stronger and comprehensive sanctions on Pyongyang.
It is reported that some experts want Washington and Seoul's decision of deploying Thaad system should be part of talks on the new UN measures.
The sanctions are aimed at preventing the abuse of international infrastructure that includes banking and shipping industries, in addition to its nuclear weapons and missile programmes.
While several countries have urged the UN to plug loopholes in the current measures, China has been reluctant, although it has also been angered by Kim's repeated nuclear tests. It had backed the UN sanctions in March. But it is crucial for Beijing, Pyongyang's main ally, to back the new sanctions now to be fully effective on the North.
China said it would work with the US to devise an appropriate response to the latest nuclear test but has not revealed if it was willing to enforce stricter sanctions.
"The international system is being exploited by (North Korea) ... for the purpose of pursuing an illegal nuclear and missiles program that threatens both its neighbours and regional peace and security," the senior US diplomat added.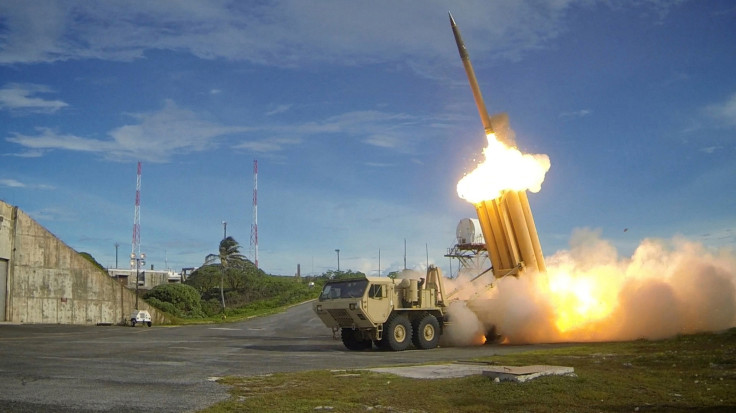 China has also strongly opposed Thaad in South Korea and has often accused the US of trying to stir up tensions in the Korean peninsula.
Two experts from the Massachusetts Institute of Technology's Centre for International Studies had earlier argued that the US might give into Chinese demand and withdraw Thaad from the Korean peninsula if Beijing agrees to the upgraded sanctions on the North. They said Washington would still consult with Seoul to ensure Pyongyang's nuclear weapons no longer pose a threat in the region.