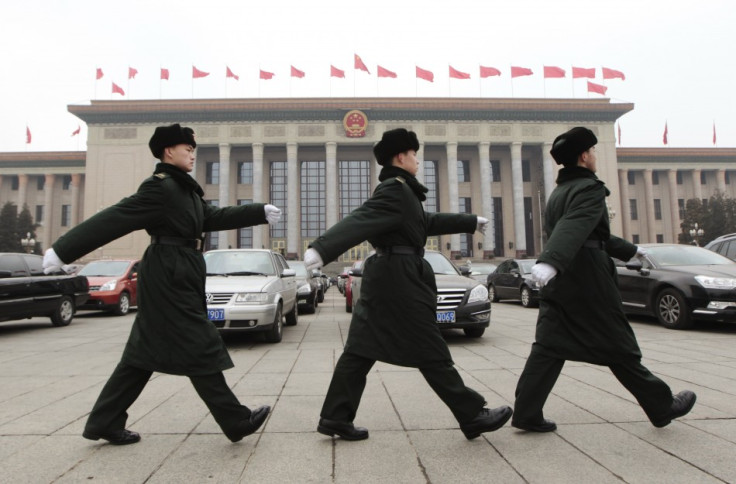 The Chinese government has adopted a fresh national security legislation with far-reaching arms in a move likely to put them on a collision course with rights groups and activists.
The standing committee of Beijing's National People's Congress (NPC), a rubber-stamp body, has passed the law today, 1 July in order to "protect people's fundamental interest".
In a broader approach, the law defines security as everything ranging from finance to science to cyber world to religion. The loosely-worded legislation would allow the government to take "all necessary" steps to protect China's sovereignty.
The new legislation was voted in favour by 154 of the 155 lawmakers of China's top legislature while one abstained.
The new law would come into effect as soon as President Xi Jinping signs it.
"We are under dual pressures... Externally speaking, the country must defend its sovereignty, security and development interests, and internally speaking, it must also maintain political security and social stability," Zheng, Shuna, who is with the Legislative Affairs Commission of the NPC committee, told reporters.
"China's national security situation has become increasingly severe," she said. "We will continue to follow the path of peaceful development but we absolutely will not give up our legitimate rights and absolutely will not sacrifice the country's core interests."
Ever since Xi came to power, the Chinese government has been accused of increasingly using its political clout to come hard on its critics and opponents. A string of such crackdown measures have been introduced by Beijing squarely riling the western governments, media, rights groups and business.
"The fact that these different pieces of legislation are all moving forward in tandem indicates the seriousness of Beijing's commitment as well as the growing influence of hardliners shaping China's technology policy agenda," said Samm Sacks, an analyst with the US-based company Eurasia Group, according to Reuters.