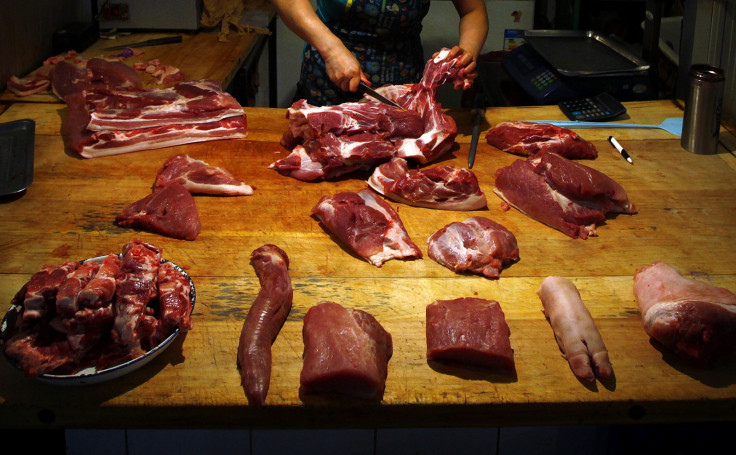 Chinese authorities have cracked down on meat smugglers seizing tonnes of frozen meat, with some of it suspected to be as old as 40 years.
More than 14 gangs have been busted across several provinces.
As much as 100,000 tonnes of illegal frozen meat including chicken wings, beef and pork, was confiscated by officials, reports the state-run China Daily. The seized meat is estimated to be worth up to three billion yuan (£306m).
"The products fully filled an entire compartment. It was smelly, and I nearly threw up when I opened the door," administration official Zhang Tao said.
China's General Administration of Customs' website has not listed the seizure, which is thought to have been taking place since the beginning of June. The origins of the smuggled meat are unclear, but reports speculate bulk of it could have been transported via Vietnam.
"To save costs, smugglers often hire ordinary vehicles instead of refrigerated ones. So the meat has often thawed out several times before reaching customers," said Yang Bo, deputy director of the Anti-Smuggling Bureau of the Changsha Administration of Customs.
Repeatedly-frozen meat after thawing is a major health hazard for those who consume it. Experts also warn it is difficult for consumers to tell the difference between fresh meat and decades-old meat if there is no sign of thawing.