A Chinese dissident, who ditched his tour group after arriving in Taipei last week, and attempted to seek political asylum in Taiwan, has returned to his home in eastern China.
The activist, identified as 48-year-old Zhang Xiangzhong, was part of a tour group from China that arrived in Taiwan on 13 April. Local media reported that he had disappeared without informing anyone as he wanted to allegedly promote democracy on the Chinese mainland by staying in Taiwan.
However, he decided to head back to China voluntarily, a Taiwanese official said on Wednesday (19 April). His case did not meet the required conditions under which he could seek asylum, Taiwan News reported.
Zhang was detained by Taiwan's immigration department on Tuesday that questioned him why he had abandoned his tour group. The official added, that authorities were deciding whether to deport him or provide him asylum – a move that could further strain relations between the two countries.
Chiu Chui-cheng, vice-chairman of the Mainland Affairs Council (MAC) – the agency which is responsible for Taiwan's policies on China – said that Zhang held talks with immigration officials before deciding to return home.
"He has agreed (to leave Taiwan)... He was on board a plane back to China departing at 2.10am GMT," said Chiu, accoding to Reuters.
However, officials repeatedly declined to reveal whether Zhang had officially applied for asylum or not.
Reports suggest that according to a bilateral agreement between Taiwan and China, there is no such thing as "political asylum". Instead if Chinese nationals defect and seek shelter in Taiwan due to difference in political standpoints, they are offered "long term stay". It means Taiwan can provide a visa for a Chinese national to remain in the country without officially terming it as "asylum".
At present, there could be around 10 such people living on long term in Taiwan.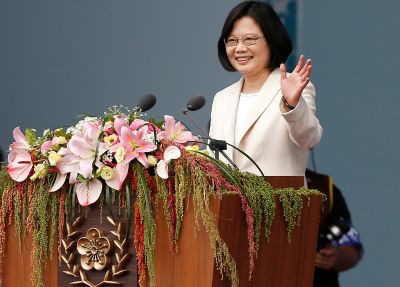 Zhang, who is from Shandong province in eastern China, was jailed for three years for participating in the New Citizens' Movement in China – a group that calls for civic spirit based on freedom, justice and love. He was reportedly released in 2016 and has been under constant surveillance by Chinese authorities.
Not many Chinese activists defect to Taiwan as the communist country is strict about its citizens secretly leaving Beijing.