Taiwan has reportedly detained a Chinese dissident, who ran away from his tour group last week intending to apply for political asylum in the island nation. However, in a move likely to strain already fractious relations with China, authorities are reportedly unsure as to whether to deport him or provide asylum.
Zhang Xiangzhong abandoned fellow travellers on 13 April, a day after he arrived in Taipei on a package tour. He allegedly sought to promote democracy on the Chinese mainland by staying in Taiwan.
Taiwan's immigration department confirmed, on 18 April, that Zhang was picked up on the street on Monday evening and provided with temporary accommodation as he had nowhere to stay. His whereabouts were unknown since he went missing from his group.
Authorities are said to be investigating reasons behind him leaving his tour group. The Mainland Affairs Council (MAC), Taiwan's China policy-making body, said on 17 April, that it was ready to review a petition with immigration authorities if Zhang requested asylum. But Taipei first has to understand and confirm that Zhang meets the requirements to be granted long-term stay before his application is processed.
However, officials have refused to reveal if the 48-year-old had formally made a request for asylum. According to Reuters: "He left his group without notice. From the perspective of our tourism regulation, the immigration authorities absolutely have the authority to apprehend him," MAC vice chairman Chiu Chui-cheng said. "If he intentionally overstays in Taiwan, the immigration authorities can deport him after an investigation."
According to the bilateral agreement between Taiwan and China, there is no such thing as "political asylum". If people flee China to seek shelter in Taiwan – due to a difference in political standpoint – they are offered "long-term stay". Currently, about 10 such cases are thought to be in Taiwan. The cross-strait tourism agreement must be considered before making any decision, Chiu said.
"We can send him back, according to the tourism agreement between both sides."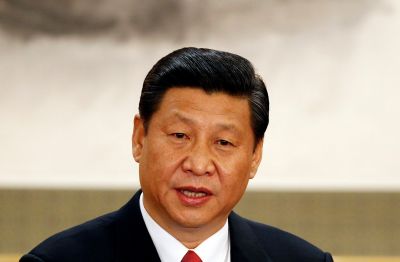 Zhang, who is from Shandong province in eastern China, was jailed for three years for participating in the New Citizens' Movement in China — a group that calls for civic spirit based on freedom, justice and love. He was released in 2016 and has been under constant surveillance by the Chinese, say reports.
Chinese activists defecting to Taiwan are reported to be a rare occurrence as the communist country is said to be vigilant on dissidents fleeing Beijing. The strait dividing the mainland and Taiwan is heavily patrolled and guarded.
Relations between the mainland and Taipei have worsened in the past one year, mainly because of China's distrust of Taiwanese President Tsai Ing-wen's pro-democracy party.