Chinese artist Ai Weiwei announced his next project will explore the idea of borders and fences in the US, where President Donald Trump has promised to build a "big and beautiful" wall at the southern border with Mexico.
Ai Weiwei is expected to build dozens of fences in New York by October as part of an exhibition that focuses on walls dividing people and marking borders. Public Art Fund, which curates the exhibition, announced the project on its website.
The installation will be called "Good Fences Make Good Neighbours" from the final line of "Mending Wall", a poem by American poet Robert Frost that questions the usefulness of such structures. It will be displayed in different locations in the city, including Manhattan, Brooklyn and Queens and will be on display from 12 October to 11 February.
New York Mayor Bill de Blasio welcomed the project, highlighting the city's history as a first port of arrival for millions of people seeking better lives for themselves and for their families.
"Ai Weiwei's Good Fences Make Good Neighbors serves as a reminder to all New Yorkers that although barriers may attempt to divide us, we must unite to make a meaningful impact in the larger community," he said, quoted in the Public Art Fund statement. "This expansive public art project that explores themes of freedom and the power of self-expression is a perfect symbol and reminder for all of us, especially in the current political climate," De Blasio added.
Through the multi-site public art project, which promises to be the artist's biggest and most ambitious installation to date, Ai Weiwei aims to transform the metal wire security fence into a physical and metaphorical symbol of division at the heart of ongoing worldwide debates about immigration and refugees.
"I was an immigrant in New York in the 1980s for ten years and the issue with the migration crisis has been a longtime focus of my practice," says Ai Weiwei. "The fence has always been a tool in the vocabulary of political landscaping and evokes associations with words like 'border,' 'security,' and 'neighbour,' which are connected to the current global political environment. But what's important to remember is that while barriers have been used to divide us, as humans we are all the same. Some are more privileged than others, but with that privilege comes a responsibility to do more."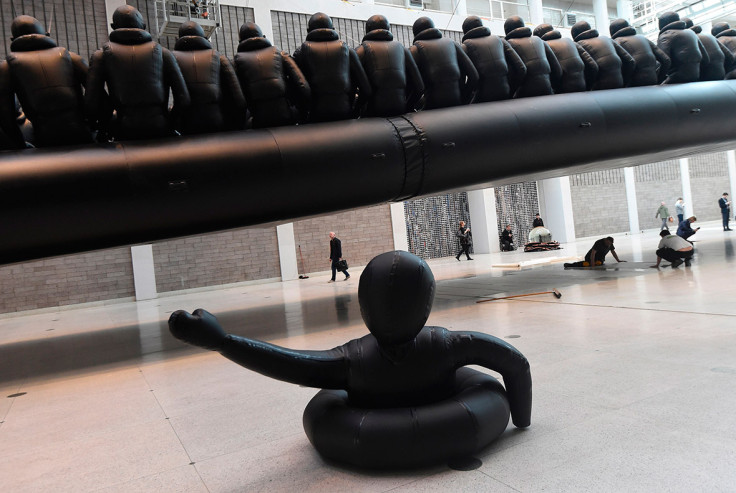 The artist has done extensive work on the topic of migration, for which he also visited the Greek island of Lesbos, which hosts thousands of people who risked their life crossing the Mediterranean sea to start anew in Europe.
His latest installation was a 70-metre-long lifeboat filled with 258 faceless refugees, currently on display at Prague's National Gallery and he is due to release a documentary film on the refugee crisis.
He has previously recreated the tragic picture of three-year-old Alan Kurdi, the Syrian refugee whose lifeless body was found on a Turkish beach, and brought thousands of refugee life jackets from Lesbos for exhibitions in Vienna and in Berlin, where he currently resides.
A staunch critic of China's government and human rights record, Ai Weiwei was arrested by the Chinese authorities in 2011 and secretly detained for 81 days in a case that attracted international attention and condemnation.