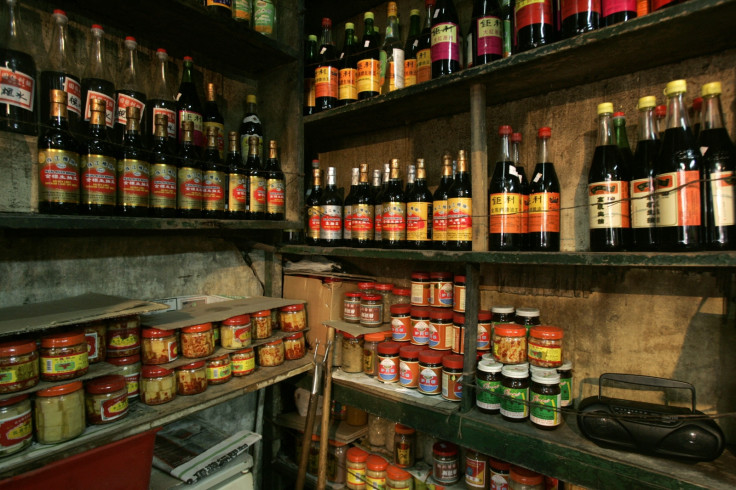 At least 50 factories are under the lens of authorities in the Chinese city of Tianjin for reportedly producing fake seasonings. The manufacturing units were using illegal ingredients like industrial salt in seasoning including soy sauce and vinegar, a local media report said.
The official probe came after a local media agency – the Beijing News – did an investigation and came to know about the existence of these units on Monday (16 January). The factories were used to produce fake products under the brand name of famous goods, including Maggi, Knorr, Lee Kum Kee, Haday and Nestle.
The China Food and Drug Administration (CFDA) said in a statement later on Monday (16 January) that it had sent officers to Tianjin to probe the claims.
"About 100mn yuan ($14.5m, £12m) worth of the fake products are produced each year in the little town of Duliu in the Jinghai area of Tianjin," the South China Morning Post said citing the original report.
The report of the Beijing news added that dozens of small factories, operating in a residential area, had grown unchecked for more than 10 years. It also cited a worker's quote from one of the factories that had claimed a bottle of fake Knorr spicy sauce sells for 3.30 yuan compared with the original price of 20.50 yuan.
China has been rocked by a series of food safety scandals in recent years. The country is not new to these kinds of violations. However, the latest one has prompted questions online.
"Shouldn't the CFDA be the one that is punished? A whole village has been faking products for so many years. Can we still trust this department?" one commenter on the CFDA's Weibo page said.
"How many people have been poisoned by these fake products? Seasoning impacts so many lives, this is no game!" questioned another user.
However, CFDA said that it would "thoroughly rectify the problem of fake food seasoning production, and present the results of our investigation to the public in a timely fashion".