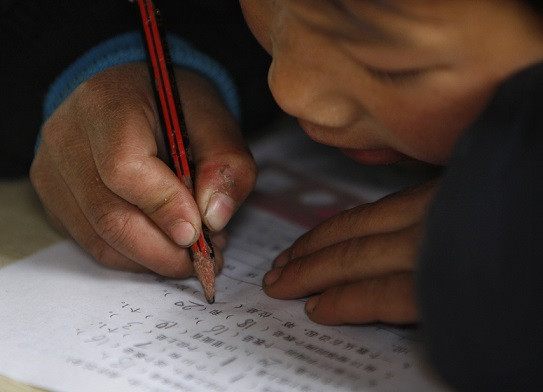 A nine-year-old boy in China stabbed himself in the stomach with four needles after missing out on full marks of an exam by 1%.
The boy, from Harbin in Heilongjiang Province, reportedly stuck the sewing needles into his stomach in frustration at achieving 99% on his final exam.
His father said he first noticed lumps on his son's stomach while bathing him but was not able to examine closely enough, reported the Global Times.
Several days later, the child began complaining of severe stomach pains and was taken to 2nd Affiliated Hospital of Harbin Medical University.
Doctors then spent two hours removing the needles from inside the boy's abdomen. He later confessed to piercing himself with the needles as he was angry at missing out on the top marks.
He said he stuck two needles inside him at then the start of the winter break and two more before returning to school two weeks later.
According to reports, pressure to succeed in the Chinese education system starts at such a young age that one in four secondary students have considered suicide, according to Shanghaiist.
Last October, a 10-year-old boy jumped out of a window on the 30th floor after reportedly being unable to complete a task set by his teacher.
Around 5,000 new students at the City College of Dongguan University of Technology in China's Guangdong province were also said to have been required to sign an contract which waives the school of responsibility if the students committed suicide.