Beijing should make Singapore "pay the price for seriously damaging China's interests" with retaliations and sanctions, an influential Chinese military advisor has said.
Professor Jin Yinan, of the Public Liberation Army's National Defence University, made the remarks on Chinese-state radio on Thursday (29 September), reported the South China Morning Post.
The statement is the latest offensive in an on-going war of words over the South China Sea dispute after the Global Times, a Chinese newspaper, reported that Singapore endorsed the Philippines' case to bring international arbitration against China.
Speaking on China National Radio, the SCMP reported that Yinan said: "It's inevitable for China to strike back at Singapore, and not just on the public opinion front.
"Since Singapore has gone thus far, we have got to do something, be it retaliation or sanction. We must express our discontent."
Singapore allegedly lodged the claims against China at the latest summit of the Non-Aligned Movement in Venezuela.
However, the country's ambassador to China, Stanley Loh, accused the Global Times of "fabricating" the story.
"Contrary to the claim fabricated by the Global Times, the Singapore delegation did not raise the South China Sea or the tribunal ruling at the NAM Summit," he said according to Reuters.
"We are disappointed that an established newspaper published this irresponsible report replete with fabrications and unfounded allegations with no regard for the facts."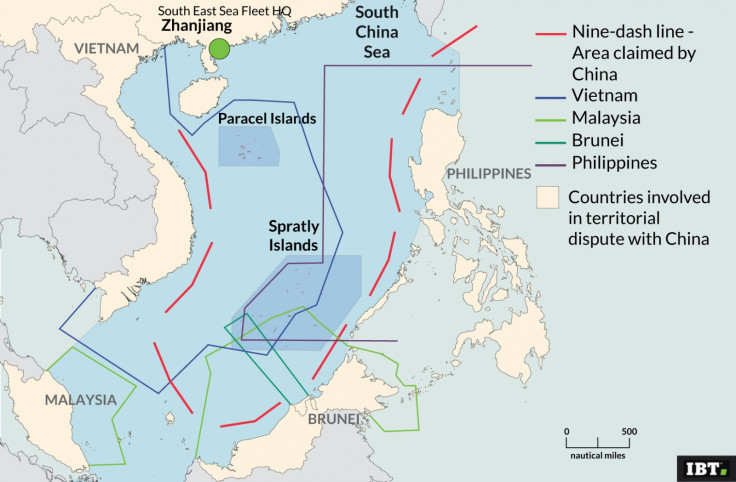 The paper's editor-in-chief Hu Xijin stood by the story, stating the source was "serious and reliable".
In the interview, Lin claimed Singapore had raised the issue of the South China Sea disputes to play China and America off one another.
"We understand [Singapore] has to survive among big countries," Jin said, reported SCMP.
"But now Singapore is not seeking balance among big countries – it is playing big countries off against each other… this is playing with fire."