US Defence Secretary Ash Carter has said Washington's relationship with the Philippines will remain "ironclad", even though the tough-talking President Rodrigo Duterte has distanced his country from the US by raising doubts over continuing its military alliance.
The Pentagon chief's remarks came in response to Duterte's announcement to end joint military exercises with the US. He spoke to American sailors on Thursday (29 September) as he headed for a security summit in Hawaii. Concerns about China's continued military expansion in the South China Sea and Duterte's stand on the US-Philippine alliance are part of his agenda.
"As it has been for decades, our alliance with the Philippines is ironclad," Reuters quoted Carter as saying. Through a "landmark" recent agreement, "the United States is supporting the modernisation of the Philippine armed forces".
A day earlier, Duterte said he wanted to end war games or any joint navy patrols with the US. He said the upcoming drills scheduled for October will be the last and his decision was taken not to upset China.
However, Filipino Foreign Minister Perfecto Yasay clarified on Thursday (29 September) that Manila will go ahead with its joint military exercises in 2017 but anything beyond that would be reviewed. He said Duterte had only ruled out joint patrols for freedom of navigation that is beyond the Philippines' 12-nautical mile territorial boundary in the South China Sea.
But Yasay also asserted that the Philippines did not want a military ally and instead would prefer to be friends with all countries in order to settle territorial and maritime disputes in the region.
However, the US has said it did not receive any official request from Duterte's administration to stop the joint patrols.
In recent times, Duterte has engaged in outbursts against Washington. Apart from deciding to end war games, Duterte had earlier ordered the US special forces to leave the Philippines' restive southern region.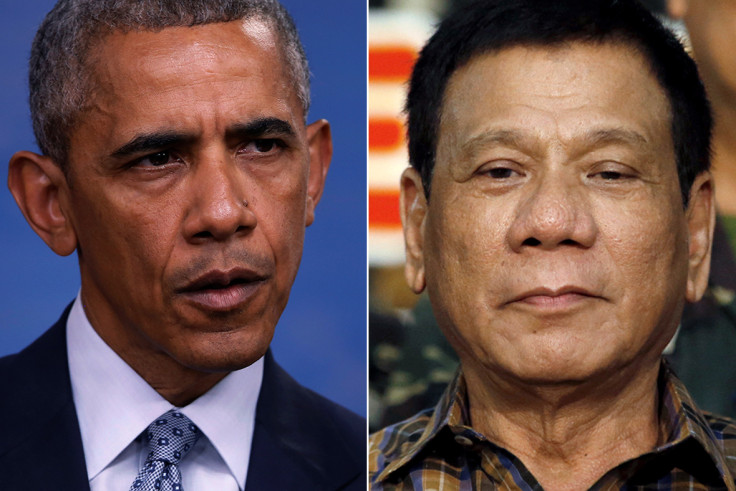 The Washington-Manila alliance has "had its ups and downs and survived", the Inquirer.net quoted a senior Filipino defence official as saying. "It's going to continue to survive based on what we think are strong US-Philippine common security interests."
As far as the military exercises are concerned, "we can be flexible about when and if they happen again", the official added, who spoke on the condition of anonymity.
Reuters reported that Carter also said that the US would push for strong bilateral ties with Asia Pacific countries.
Carter is expected to host his counterparts from the Southeast Asian region in Hawaii this week, including the Filipino defence minister. It is reported that previous meetings have always focused on China mainly and its growing presence in the disputed South China Sea.