Chinese military in tense stand-off with US destroyer in South China Sea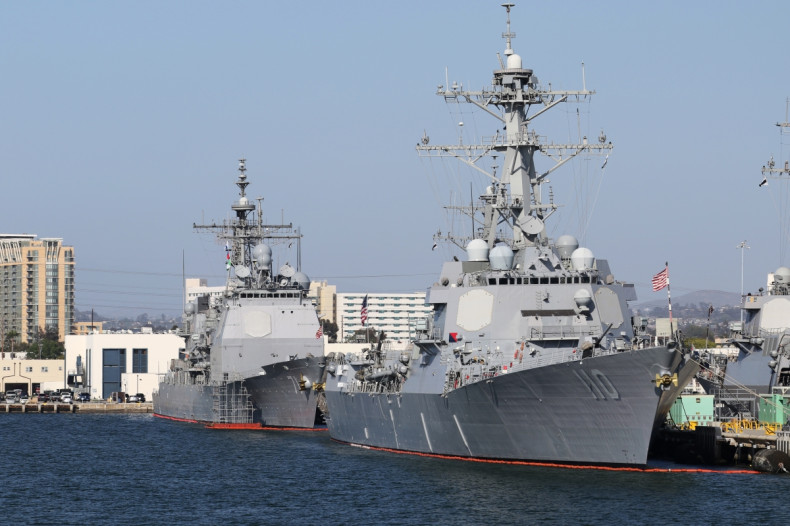 China's dispute with the US over the South China Sea deepened yesterday (10 May) after it scrambled fighter jets and deployed warships to shadow an American warship that sailed through the region. The Arleigh Burke-class guided missile destroyer USS William P Lawrence sailed within 12 nautical miles (22km) of Fiery Cross Reef on Tuesday, 10 May, where Beijing maintains a military airbase with a 3,000mt (10,000ft) runway.
The operation was described by US officials as a "freedom of navigation" exercise meant to challenge excessive territorial claims in the South China Sea by Beijing. China's defence ministry said that two fighter jets and three warships were deployed to warn USS Lawrence to leave the disputed territory.
This could be the first time that China has scrambled jets from one of its man-made island outposts against a US warship. "The action by the US threatens China's sovereignty and security, endangers the safety of people and facilities on the reef, and harms regional peace and stability," Chinese foreign ministry spokesman Lu Kang said.
"China strongly opposes such actions by the US and will continue to take measures to safeguard our sovereignty and security."
'Severe provocation'
Beijing has built several artificial islands in the midst of a reef system in the South China Sea known as the Spratly Islands, albeit with increasing tensions with Taiwan, Vietnam, the Philippines, Malaysia and Brunei, who all have overlapping claims on the territory.
It is also involved in a separate dispute with Japan over a group of eight uninhabited islands in the East China Sea.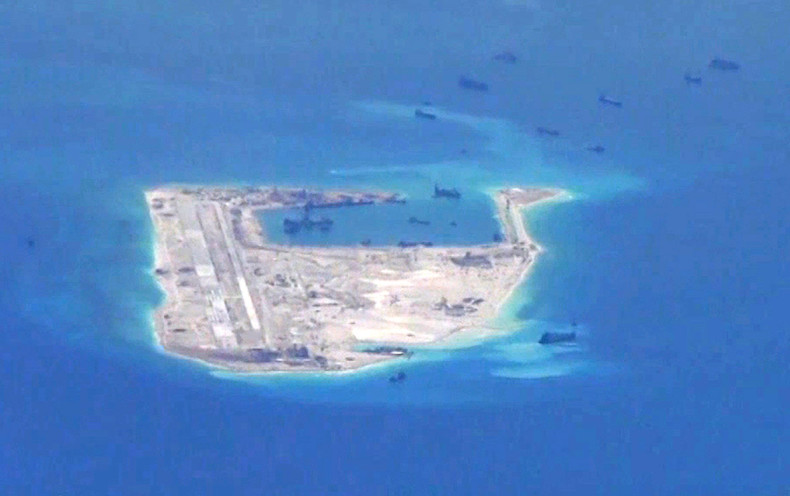 The US has conducted several navigation exercises in the South China Sea – through which about $5tn (£3.4tn) trade passes annually – to challenge Beijing's territorial claims.
There is increasing international concern that the animosity between Washington and Beijing in the region could spark a major naval conflagration. Chinese defence ministry spokesman Yang Yujun described USS Lawrence's patrol as a "severe provocation".
"We can't help but wonder how far the US will go in their militarisation of the South China Sea and in sabotage of peace and stability," he was quoted as saying by the Xinhua news agency.
The incident showed that it was both "reasonable and necessary" for China to shore up its defensive capabilities in the region, Yang added.