China is using a fleet of fishing boats to conduct maritime exercises in disputed waters in the South China Sea, a report says. Military-trained fishermen are deployed on tiny boats from Hainan Island to gather information on foreign vessels sailing through the South China Sea, according to Reuters.
It said the vessels are equipped with Global Positioning Satellite equipment — so they can establish contact with the Chinese coast guard in case of emergencies — while some carry small arms.
"The maritime militia is expanding because of the country's need for it, and because of the desire of the fishermen to engage in national service, protecting our country's interests," an adviser to the Hainan government told the Reuters agency.
The unnamed adviser added that fishermen are paid for undergoing basic military training, which includes search and rescue operations, tackling disasters at sea and "safeguarding Chinese sovereignty".
The Hainan government also reportedly subsidises fishermen to encourage them to use sturdier boats equipped with a steel hull rather than a wooden one.
Increasing tensions
The report comes amid increasing maritime tensions between a host of countries in the region and China, which claims almost the entirety of the South China Sea for itself.
Beijing has built several artificial islands in the midst of a reef system in the region known as the Spratly Islands — increasing tension with Taiwan, Vietnam, the Philippines, Malaysia and Brunei, who all have overlapping claims on the territory.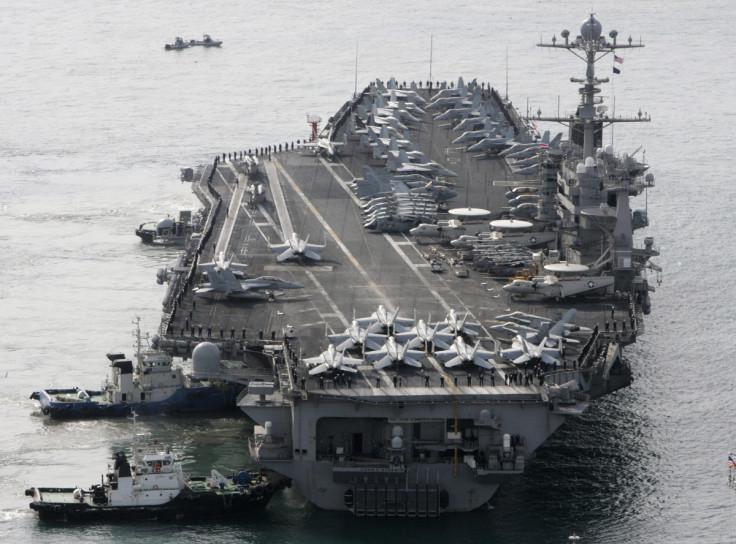 The US has conducted several navigation exercises in the South China Sea, through which about $5tn (£3.4tn) trade passes annually, to challenge Chinese territorial claims.
There is increasing international concern that the continuing animosity between Washington and Beijing in the region could spark a major naval conflagration.
Last week, Chinese authorities rejected a US aircraft carrier, the USS John C Stennis, and its four escort vessels entry into a Hong Kong port for unspecified reasons. The move came two weeks after US Defence Secretary Ash Carter criticised Beijing's South China Sea policy during a visit to the Stennis.