Japanese destroyer arrives in Philippines amid South China Sea tensions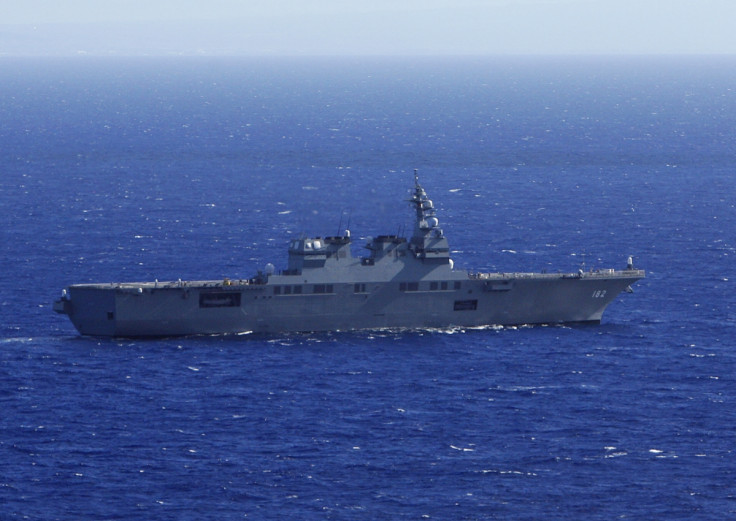 A Japanese warship has docked in a Philippine port after sailing close to disputed waters in the South China Sea, according to reports. The Hyuga-class helicopter carrier JS Ise docked in Subic Bay on 26 April – the second time in a month that Japanese naval vessels have visited the port.
It comes amid increasing maritime tensions between a host of countries in the region and China, which claims large swathes of the South China Sea for itself.
Ise's captain told the AFP news agency that the ship had sailed to the Philippines on a "navigational training" mission. "We want to deepen the relationship with the Philippines," Masaki Takada said.
Earlier in April, Japan sent a submarine and two guided-missile destroyers to Subic Bay, which lies around 200km (125 miles) east of the China-controlled Scarborough Shoal, on a three-day "training exercise".
Takada did not divulge if the Ise had been tailed by Chinese naval vessels during its voyage.
China has built several artificial islands in the midst of a reef system in the South China Sea known as the Spratly Islands – increasing tension with Taiwan, Vietnam, the Philippines, Malaysia and Brunei, who all have overlapping claims on the territory.
It is also involved in a separate dispute with Japan over a group of eight uninhabited islands in the East China Sea.
The Philippines has been pursuing closer ties with Japan to counter China's naval influence in the region, and has filed an arbitration case with an UN-backed tribunal challenging the legality of China's claims in the South China Sea.
"[Ise's] visit will further strengthen our relationship with them. We have a strong relationship with them already but we want to enhance that," Philippine Navy Captain Samuel Felix told AFP.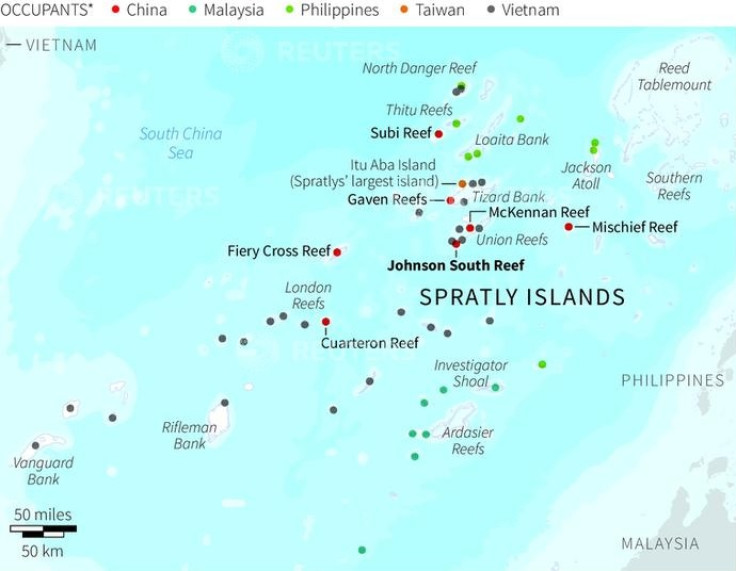 Meanwhile, China's defence ministry reacted angrily after reports the US flew six fighter jets near Scarborough Shoal, called Huangyan Island by Beijing, on 19 April.
"We have noticed such reports, and it should be pointed out that the US is promoting militarisation of the South China Sea in the name of freedom of navigation," the ministry said in a statement on 25 April.
"We oppose such actions by the US, which threaten sovereignty and security of countries around the South China Sea and undermine regional peace and stability."
© Copyright IBTimes 2023. All rights reserved.