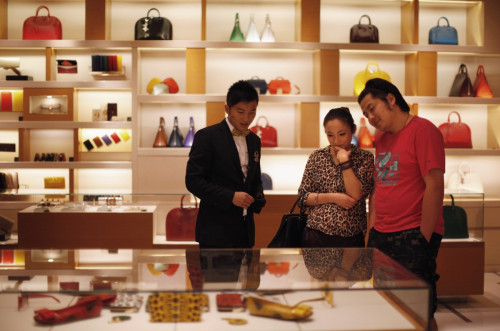 At the moment they number 150 million. By 2020 there could be as many as 500 million. And in 2030 there may be a billion of them.
China's middle class population is exploding and the Asian powerhouse is soon to overtake the US as the world's largest economy.
As the country gets richer and liberalises the restrictive policies of its centralised communist past, money is trickling down to the masses who are finding new wealth and opportunity.
Chairman Mao may loom in the background – in a literal sense as well as metaphorically, with his jowly face still adorning enormous posters on display across the country – but the Chinese are looking out in front at what the future holds.
If the UK and its businesses are to stay as major players in the global economy then they must look to China's blossoming middle classes for support.
The middle class have aspiration in their hearts and money in their pockets. They want life's newly affordable luxuries, from a decent bottle of booze to a designer outfit. They no longer just want to spend on the essentials, but value aesthetics much more highly than before.
Older generations may look to secure themselves financially and, having painful memories of China's past, choose prudence over all else. But there is also a younger generation breaking through that has tasted money in the modern world and, as a result, are modern consumers.
China's disposable income per capita – how much after usual household costs an individual has left of their earnings to spend or save – has soared in recent years.
According to the country's National Bureau of Statistics, it grew from 10,493 yuan ($1,734, £1,045, €1,270) in 2006 to 24,565 in 2012 – a 134% increase.
More often now the Chinese are working to live, rather than living to work.
"The evolution of the middle class means that sophisticated and seasoned shoppers—those able and willing to pay a premium for quality and to consider discretionary goods and not just basic necessities—will soon emerge as the dominant force," says a report by global consultancy giant McKinsey.
"To underscore this group's growing importance, we have described it in past research as the 'new mainstream'."
Sweet spot
There's a so-called "sweet spot" in the growth of the middle class that marks the transformation of the economy.
It's where the size of the middle class is directly proportional to the rate of economic growth, producing a virtuous circle.
As the economy grows, the middle class gets bigger. As the middle class gets bigger, the economy grows.
"The notion of a growth 'sweet spot' extends beyond a simple trigger-threshold of rapid consumer growth," says a report by Ernst & Young (EY), the business services firm forecasting a billion middle class Chinese by 2030.
"For economists, the growth sweet spot occurs when people start leaving poverty and entering the middle class in their millions. But for businesses, a more useful sweet spot occurs when significant numbers of people begin earning the equivalent of over $10 per day, and enter our global middle-class bracket.
"At this point, purchasing habits should attract the attention of companies accustomed to supplying to middle-class markets in the developed world."
McKinsey says we must look at the behaviour of today's upper middle class in China for clues to what this growing and newly prosperous demographic will want in the future.
"Our research indicates that these consumers are more likely to buy laptops, digital cameras, and specialized household items, such as laundry softeners (purchased by 56% of the upper-middle-class consumers we surveyed last year, compared with just 36% of the mass middle)," said its report.
"Along with affluent and ultra-wealthy consumers, upper-middle-class ones are stimulating rapid growth in luxury-goods consumption, which has surged at rates of 16 to 20% per annum for the past four years.
"By 2015, barring unforeseen events, more than one-third of the money spent around the world on high-end bags, shoes, watches, jewellery, and ready-to-wear clothing will come from Chinese consumers in the domestic market or outside the mainland."
EY points out that business opportunity in China "will not be confined to consumer goods".
"The emergence of a wealthy middle class will also open up the markets for financial services or the health sector, for instance, in new territories," said the report.
UK-China trade
Britain knows it must tap money from China. It is one of the "priority markets" to be targeted by the government's UK Trade & Investment department.
Bilateral trade between the two countries hit its highest ever value in 2013 at £43bn. In January alone that year, UK exports to China hit a £1bn monthly average for the first time.
The UK has already made moves in China's growing health sector. Its pharmaceutical giants, such as GlaxoSmithKline, have an existing big presence in the country.
A number of new multi-million pound deals and agreements in principle were signed in the health sector during a three day trade visit to China by UK Prime Minister David Cameron.
China's Sinophi Healthcare signed contracts with British firms for hospital management and hospital investment, including a joint venture with Huai'an First People's Hospital, one of the biggest hospitals in Jiangsu Province, and an agreement to build a 1,000 bed oncology hospital.
There were also memorandums of understanding signed between three UK and three Chinese firms, unlocking the potential for millions more in healthcare trade. Cameron said the Chinese healthcare market is forecast to be worth $400bn by 2017.
Firms in other sectors have also taken notice of China in recent years. London-based Diageo, the drinks giant which counts the Johnnie Walker and Smirnoff among its portfolio of brands, is targeting the growing middle class in emerging markets.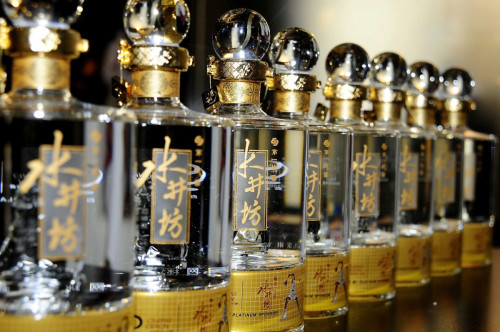 It has been building up its stake in Sichuan Shui Jing Fang, a premium spirits company in China, to grab a secure footing in the country. But Diageo is also bringing its existing brands, such as Baileys, to new Chinese markets.
"In China, a country dominated by local Chinese white spirits, cognac and scotch, no alcohol brand has previously marketed itself to the modern female consumer," said the firm's 2013 annual report.
"With its delicious tasting liquid, aspirational empowered female positioning and success in the more profitable off trade, Baileys is ideally positioned to capitalise on Chinese women's growing consumer power.
"Using an Asian edition of the global Cream with Spirit advertisement, the Chinese campaign was also brought to life using 'style' experiences designed to drive trials of Baileys.
"Sampling with Style featured a Drinkable Makeup concept that leveraged the beautiful and aspirational design of cosmetics brands and used male models as ambassadors for the brand."
This and other marketing pushes around the brand seems to have worked - there was a 30% jump in Chinese Baileys sales across the year.
Reforms
China's rising middle class is going to cost it a lot of money. The Chinese government hopes to have made 60% of its population urban dwellers by 2020. That is not a cheap transition.
As workers are swept from the agricultural provinces to the cities by the flow of urbanisation, Chinese workers will demand a higher standard of living and better public services.
They will swap shanty villages for the newly constructed tower blocks popping up across the country.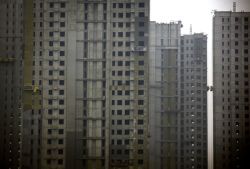 A United Nations report said turning hundreds of millions of rural families into urban ones will cost 6.8tn yuan in the years to 2030.
Moreover it will need the relaxing of tight controls over internal migration. This has already started with draft reforms to the "hukou" housing registration system.
Under hukou, all Chinese people had to be registered as living in a household. Once registered they can then access local services, such as education and health.
The bureaucratic process deterred rural migrants from moving into urban areas. Now China is looking to a residency permit system, where migrants will be allowed to live in cities and access public services without being registered to a household.
This is just one liberalising reform of many being undertaken in China to bolster the emerging middle class. Another is an eventual loosening of the notorious "one child" policy.
Many also hope new economic prosperity will push China towards a liberal system that respects basic human rights such as free speech, a liberty not currently afforded to the population by its repressive government.
The Asian tiger may be creeping slowly, but it is at least moving in the right direction. British business would do well to grab on to its tail before it picks up pace and moves out of sight.