People around Britain are gearing up for the Lunar New Year to welcome the year of the monkey. The Chinese New Year, also known as the Spring Festival, will fall on Monday 8 February this year, with fireworks, dance performances, street food festivals and more held over the next few weeks.
Outside of Asia, London hosts the largest Chinese New Year festivities, but celebrations are taking place across the UK, from Manchester to Belfast and Cardiff. Here is our round-up of some of the best events taking place in Britain:
London
Every year, hundreds of thousands of people descend on the capital's West End to wish each other "Xin Nian Kuai Le" (Happy New Year in Mandarin) or "San Nin Fai Lok" (in Cantonese). The main festivities take place in Trafalgar Square, Chinatown and the West End on 14 February from 10am to 6pm. The grand parade kicks things off, before firecrackers ring in the first of the stage performances. The grand finale will take place in Trafalgar Square at 5.20pm with acrobats and pyrotechnics.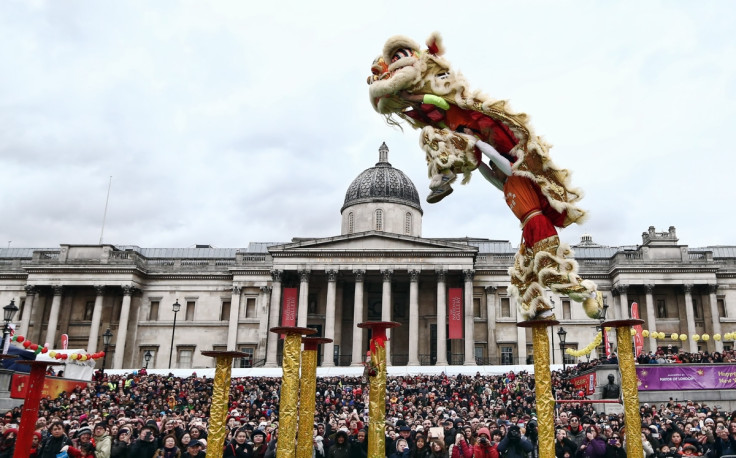 Manchester
The highlight of the celebrations will take place in Chinatown and Albert Square on Sunday 7 February. At midday, the square will come alive with martial arts and dance performances, followed by the dragon parade to Chinatown. There is a fireworks finale at 6pm. Also check out the Chinese Food Market in St Ann's Square for fantastic street eats.
Birmingham
The free celebrations will take place from 12pm to 6pm at the Arcadian Centre on Sunday 7 February, with traditional lion dances, firecrackers, food stalls and music.
Leeds
This year's event will take place on Sunday 14 February at Leeds Town Hall with theatre performances, dancing, Chinese calligraphy, kung fu and tai chi, plus food, crafts and face painting. Tickets (£5 for adults, £3 for under 16s) are on sale on the day from the town hall.
Glasgow
The very first Chinese New Year celebrations will be held at Glasgow city centre in George Square on Saturday 6 February to celebrate year of the monkey, with martial arts displays, food stalls and dragon and lion dancing.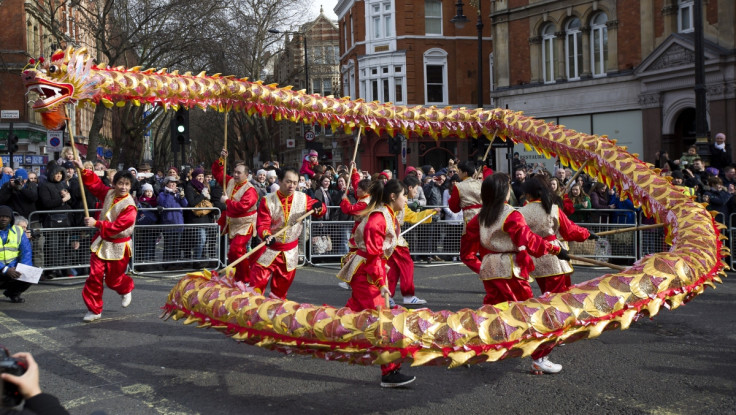 Newcastle
Newcastle's Chinatown in Stowell Street will host the majority of the festivities taking place for the Chinese New Year on Sunday 14 February from 11am until 4pm. A funfair, crafts, food stalls and dance performances are all part of the fun.
Belfast
Celebrations will take place on Sunday 21 February at the Ulster Hall, showcasing traditional and modern dance, folk songs, acrobatics and more from the Cultures of China Festival of Spring performing troupe.
Liverpool
Head to see the Pagoda Chinese Youth Orchestra perform modern and traditional Chinese and western music at Henry Street on Sunday 7 February from 1.30pm. The Year of the Monkey is being marked with a host of events in the city's Chinatown on Sunday 7 February, including traditional Chinese dance and song, martial arts demonstrations and a parade.