Amid North Korea's continued missile threats, Chinese Premier Li Keqiang on Wednesday (15 March) warned that tensions in the Korean peninsula could lead to conflict. He urged all parties to get back to talks to help deescalate the situation.
Addressing a news conference on the final day of the annual meeting of China's parliament, Li reaffirmed China's commitment to denuclearise the Korean peninsula. He emphasised that his country is a strong supporter of the UN Security Council resolutions that intend to stop North Korea's nuclear ambitions.
China had "fully complied" with economic sanctions that were imposed on North Korea, he said.
"So what we hope is that all the parties concerned will work together to deescalate the situation, get issues back on the track of dialogue and work together to find proper solutions," AP cited Li as saying.
He indicated that China was becoming weary of the growing tensions in the Korean peninsula.
"It's just common sense that no one wants to see chaos on his doorstep," he said.
China is thought to have been calling all parties concerned — the US, UN, Japan and South Korea — to resume denuclearisation talks that have been on hold since North Korea withdrew from them in 2009.
Although China has long been condemning Pyongyang's nuclear tests and missile launch programmes, it has remained North Korea's staunch regional ally and economic partner. China has thwarted moves by the US, the UN Security Council and South Korea among several others, to slap UN sanctions on it.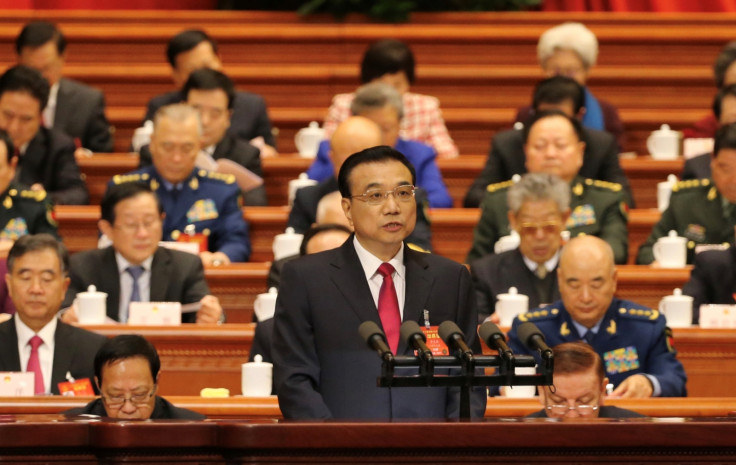 However, China suspended coal imports from the North after the reclusive state test-fired ballistic missiles towards Japan on 12 February. The move is thought to have deprived Kim Jong-un's regime of an important source of foreign currency.
Meanwhile, the US and South Korean military chiefs too issued a warning against raising tensions, saying Pyongyang could "conduct provocative actions" in response to the on-going large-scale joint military drill between Washington and Seoul.
"The chairmen recognised the possibility that North Korea could conduct provocative actions during the Key Resolve/Foal Eagle exercise, or in connection with North Korean major political events in April," US Joint Chiefs of Staff General Joseph Dunford's office said.
Li's comments come days ahead of US Secretary of State Rex Tillerson's scheduled visit to Asia this week, where he is expected to rake up the North Korean missile threat with regional leaders.
Tillerson is believed to be sharing China's anxiety about the North's sabre-rattling, but he does not seem to be on the same page with China when it comes to dealing with the issue. China reportedly remains conflicted about how to treat its regional ally for fear of triggering its collapse.