China launched a manned spacecraft, Shenzhou-11, from the Jiuquan Satellite Launch Center in northwest China's Gobi desert on Monday, 17 October. The move is seen as the country's growing efforts to make a mark among the leading global players in space technology.
President Xi Jinping, who was in Goa in India attending the Brics summit with leaders from Brazil, Russia, India and South Africa, conveyed his wishes on the successful launch of the spacecraft through a message.
The spacecraft, mounted on the back of a Long March-2F carrier rocket, blasted off from the launch centre early in the morning. The spacecraft carrying two male astronauts is set to dock with China's second experimental space lab Tiangong-2 launched in mid-September, China's official Xinhua news agency reported. The spacecraft was reported to have entered its designated orbit following the launch.
Xi congratulated all researchers and staff engaged in the mission and the two astronauts. He reportedly said in his message from Goa that this mission will mark the first occasion when Chinese astronauts will stay in orbit for almost a month. He also said that through this mission, China's manned space programme has achieved new and significant progress.
The president urged the people involved in the mission to "constantly break new ground for the manned space programme, so that Chinese people will take bigger steps and march further in space probe, to make new contribution to the building of China into a space power", Xinhua reported.
Alexander Zheleznyakov, a Russian expert on the history of space flights, applauded the Chinese space programmes, particularly the lunar exploration programme, calling them "impressive and admirable".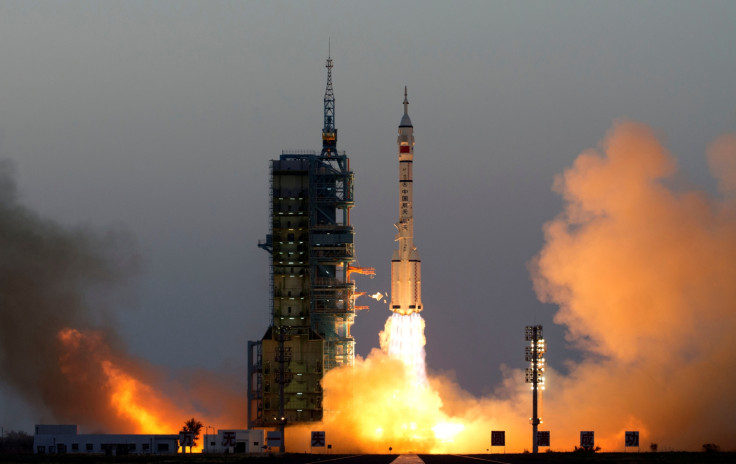 The news agency quoted him as saying that "qualities of the Tiangong-2 space lab indicate the way how China would build its planned space station, which is similar to that of the International Space Station, by gradually docking other space modules with the basic cabin".
"The Russian expert added that manned space missions can help push the development of other industries, especially high-tech ones, as space projects involve new materials, advanced application programs and innovative technical solutions, including cutting-edge results in many areas," Xinhua reported.