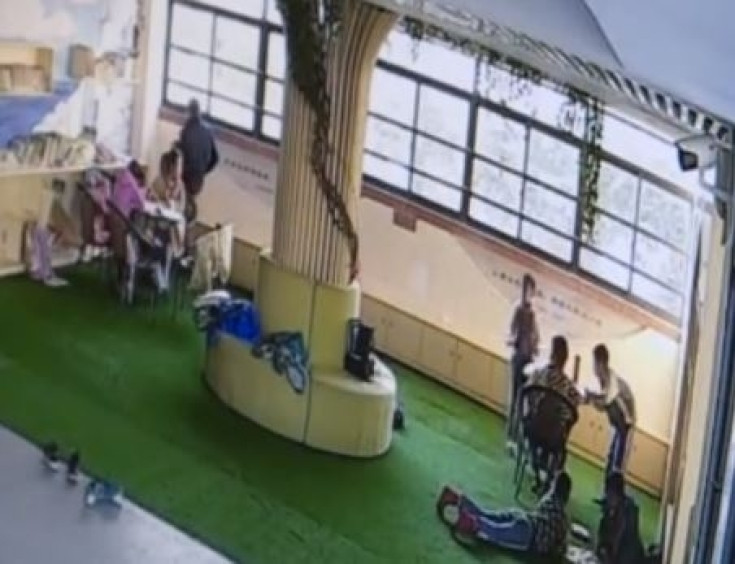 A Chinese school teacher has been caught on camera forcing some of his female students to smell his feet. The girls had apparently told him it was stinking.
The teacher in question is Lian of Da Peng No 2 Primary School in Shenzhen, Guangdong Province, who has been filmed lifting his foot close to the face of three female students as they did their homework.
The incident reportedly took place on 21 December and came to light after one of the students told her father that the teacher "forced her and two other girls in the class to smell his foot".
The girl added that Lian even asked them if his foot was "really stinky". All the students are from the fourth grade, Shenzhen Television Station reported.
A complaint against the teacher was filed by the parents, who have requested the headmaster of the school, Liu Yude, to watch the surveillance camera footage of an activity room where the incident took place at around 4pm local time (8am GMT).
Speaking to the TV station, Lian insisted that the incident was a joke. "I play with my students all the time. That day when I went into the classroom, they said my feet were stinky. So I took off my shoes and let them see if they really smelt," he said.
However, he later admitted that his action was "uncivilised" and "thoughtless".
Local media reports said Lian, who teaches Chinese literature, also asked students who were doing their English homework to show off their Chinese knowledge and asked them some random questions. The teacher was apparently looking after the children in his spare time.
Headmaster Liu has condemned Lian's behaviour and has also ordered an investigation before he can give parents a "satisfactory answer".
On the other hand, a parent has demanded the suspension of Lian from his post and called his behaviour "insulting", the Daily Mail reported.