Xinjiang's Uighur Muslims Receiving 'Terrorist Training' From Isis Fighters for Attacks in China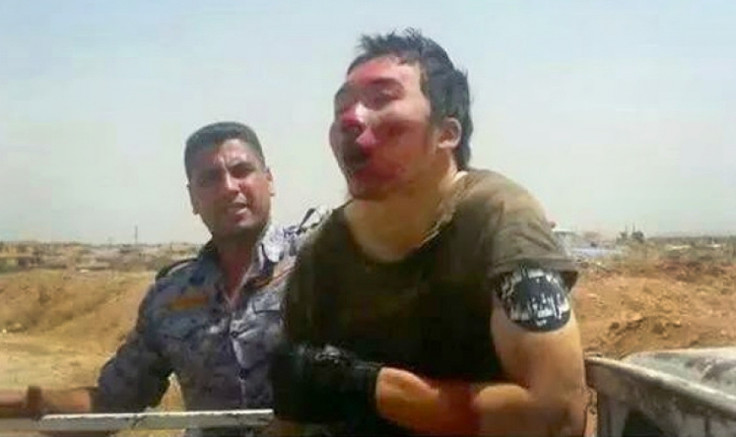 Chinese militants from the restive region of Xinjiang are leaving the country to receive "terrorist training" from Isis (now known as the Islamic State) in order to conduct attacks in China, state media have reported.
"They not only want to get training in terrorist techniques but also to expand their connections in international terrorist organisations through actual combat to gain support for escalation of terrorist activities in China," an unidentified Chinese "anti-terrorism worker" was quoted as saying by China's Global Times.
The report is the first connection made by Chinese state media between the radical Islamist group and separatist militants in China's Xinjiang region.
"Their ultimate goal is still to fight back into China," Pan Zhiping, a former head of Central Asia studies at Xinjiang's Academy of Social Science, said.
The Global Times, controlled by the Chinese Communist Party mouthpiece, the People's Daily, claimed Chinese militants are participating with IS in Iraq and Syria.
It added "terrorists, separatists and extremists" from China's west had managed to bypass strict border controls through the porous mountainous regions of southern China.
The terror group's leader, Abu Bakr al-Baghdadi, has said in a previous speech that "Muslim rights are forcibly seized in China, India, Palestine" in his efforts to recruit Muslims around the world.
Earlier this year Yin Gang, a West Asian scholar at the Chinese Academy of Social Sciences, said it is likely hundreds of Chinese nationals are fighting for IS.
"These Chinese nationals are responding to the extreme Muslims' call to join the jihad of Isis and are seeking to gather combat experience," he said.
The reports adds four Chinese nationals, suspected militants from Xinjiang, have been arrested in Indonesia after buying fake Turkish passports in Thailand before flying to Indonesia via Malaysia.
The majority-Muslim country has also reported citizens travelling to Iraq and Syria to fight for the terror group.
The Chinese region of Xinjiang has been beset by unrest from separatist Uighur Muslim groups. The separatists resent Chinese control and changes to their traditional way of life. Many are urging the creation of an independent state called East Turkestan.
The Uighurs speak Turkic and follow a moderate form of Islam but some have adopted more radical strands of Islam found in Saudi Arabia and Afghanistan.
© Copyright IBTimes 2023. All rights reserved.