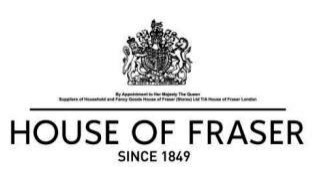 Chinese tycoon Yuan Yafei has offered to buy British department stores group House of Fraser and his bid reportedly values the firm at over £450m.
According to a report in The Sunday Times, the planned acquisition was tabled by Sanpower, the Nanjing-based conglomerate founded by Yuan. Sanpower owns newspapers such as the China Business Times and the Nanjing Xinjiekou Department Store, among the 10 largest stores in China.
However, there is no certainty a deal would be struck.
Pursued by Reuters, House of Fraser refused to comment. The news agency was not immediately able to contact Yafei for comment.
The 160-year-old House of Fraser has been running a dual-track sale process – the firm has been scouting for potential buyers even as it plans a stock market flotation, expected by the end of the year.
The British firm has also been in the news over speculation regarding a sale to French rival Galeries Lafayette.
Robust Holiday Sales
On 2 January, House of Fraser revealed that it had its best-ever Christmas trading period following a surge in online shopping sales.
The British department stores group said like-for-like sales excluding VAT for the three weeks to 28 December rose 7.3%, with online sales up 57.7%.
House of Fraser has 61 stores in Britain and Ireland and has annual sales of around £1.2bn (€1.46bn, $2bn).
House of Fraser has a complex ownership structure, with 49% of the holding company Highland Group Holdings owned by the representatives of failed Icelandic banks Landesbanki and Glitnir.
Chairman Don McCarthy owns 20%, retail entrepreneurs Tom Hunter and Kevin Stanford own 11% and 9% respectively, while Lloyds Banking Group owns 5% and other management 6%.