China said two of its warships "jumped into action" on Thursday (10 August) to warn the US Navy to stop provoking Beijing in the name of its "freedom of navigation operation" near a disputed South China Sea island.
The USS John S McCain came within 12 nautical miles of Mischief Reef in the Spratly Islands, an artificial island that Beijing claims as its own. This is the third time that the US Navy has conducted a "freedom of navigation operation" or "fonop" under the Donald Trump presidency.
But China scoffed at the US, calling the move a "provocation" that could seriously damage the two countries' strategic trust and also create difficulties and obstacles for their defence forces, Reuters reported.
"China is resolutely opposed to this kind of show of force and pushing of regional militarization by the U.S. that may easily cause an unexpected incident at sea or in the air," China's Defense Ministry said in a statement.
It continued that the US sailing had violated both international and Chinese law and, at the same time, had posed a threat to Beijing's security and sovereignty.
"China is very displeased with this and will bring up the issue with the U.S. side," the ministry added.
The string of islets in Spratly archipelago is where China is reported to be building new facilities, paving the way for Beijing to deploy an array of military assets in the region.
The US' fonop comes at a time when tensions are running high in the Asia-Pacific region.
The Trump administration is dependent on Beijing to rein in the belligerent North Korea and have been pressing China to exert more economic and diplomatic pressure on the Kim Jong-un regime to prevent tensions from escalating further in the Korean peninsula.
At the same time, the US Pacific Command is also keen on admonishing China as an aggressor in the hotly-contested waterway, through which trade worth $5tn passes each year.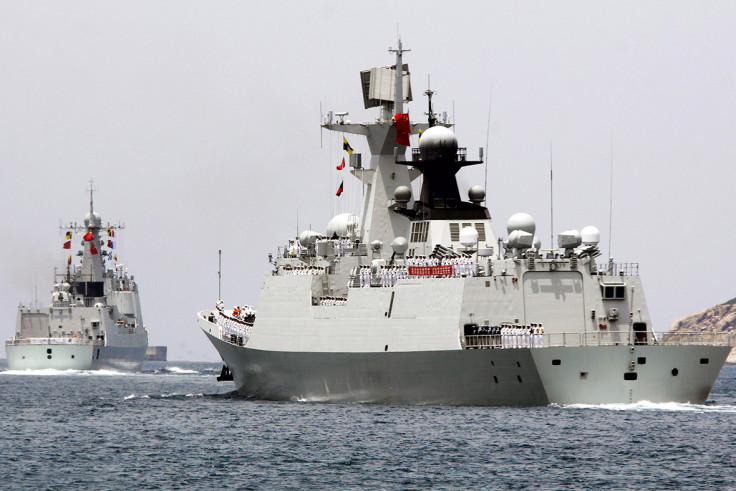 "Some external forces wish to go against the tide and provoke troubles in the name of 'freedom of navigation', aiming to destroy the good atmosphere. This clearly shows who does not want a stable South China Sea and who is the major force driving the militarization in these waters," the ministry spokesperson said.
China is reported to be inching a step closer to military dominance in the hotly-contested waters as it has continued to build missile shelters on Fiery Cross, Mischief and Subi Reefs in the Spratly archipelago, according to the Asia Maritime Transparency Initiative (AMTI), which is part of Washington's Center for Strategic and International Studies.
The think tank said satellite images taken in February showed that China is building missile shelters and radar and communication facilities on the disputed island. It had identified eight hardened shelters with retractable roofs at each of the three reefs, which according to a Reuters report would house long-range surface-to-air missiles.