A US Navy warship is reported to have travelled within 12 nautical miles of an artificial island that Beijing claims as its own in the disputed South China Sea on Thursday (10 August), making China's hackles rise.
According to unnamed US officials, the USS John S McCain sailed close to Mischief Reef in the Spratly Islands, the string of islets where China is building new facilities, paving the way for Beijing to deploy an array of military assets in the region.
It is believed to be the third time the US Navy has conducted a freedom-of-navigation operation or "fonop" under the Donald Trump presidency, Reuters reported.
Earlier in July, China accused US Navy's USS Stethem destroyer of trespassing its territorial waters by sailing within 12 nautical miles of Triton Island, part of the Paracel Islands. Beijing called the move a "serious political and military provocation".
The first was when the USS Dewey, a guided-missile destroyer, carried out a "manoeuvring drill" in May when it conducted a fonop within 12 nautical miles of Mischief Reef.
China is yet to confirm or comment on the recent sailing.
But Washington's patrols have often angered Beijing because the US is not a claimant in the territorial dispute in the mineral-rich South China Sea. However, the US says its patrols are aimed at showing support for free passage to vessels in international waters.
The freedom of navigation also comes at a time when tensions are running high in the Asia-Pacific region.
Washington is dependent on Beijing to rein in the belligerent North Korea. US President Donald Trump and his administration have been pressing China to exert more economic and diplomatic pressure on the isolated North Korean regime to prevent tensions from escalating further in the Korea peninsula.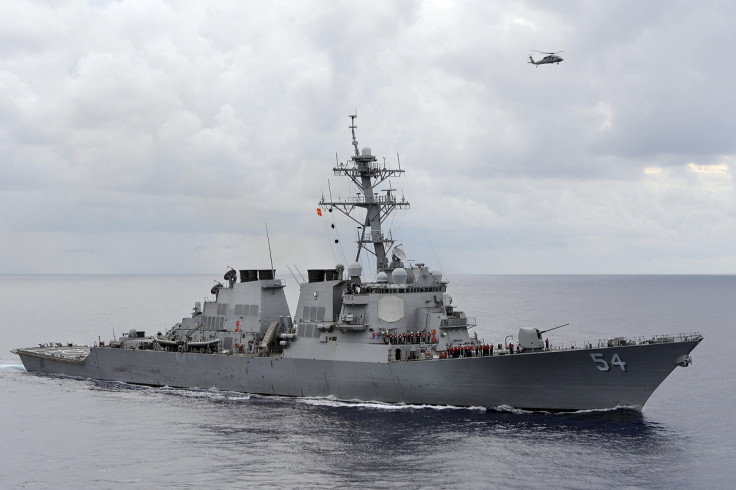 At the same time, the US Pacific Command is also thought to be keen on admonishing Beijing as an aggressor in the strategic waterway, through which trade worth $5tn passes each year.
According to the Asia Maritime Transparency Initiative (AMTI), which is part of Washington's Center for Strategic and International Studies, China is inching a step closer to military dominance in the hotly contested waters as it has continued to build missile shelters on Fiery Cross, Mischief and Subi Reefs in the Spratly archipelago.
"Beijing can now deploy military assets, including combat aircraft and mobile missile launchers, to the Spratly Islands at any time," the US-based think tank had said in June.