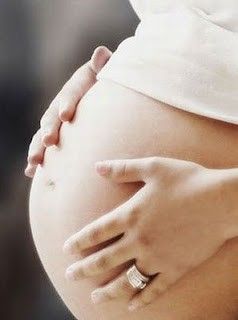 The father of a Chinese baby who was aborted from a woman when she was seven months pregnant has gone into hiding after the local government labelled the couple traitors.
Feng Jianmei was forced to have an abortion seven months into her pregnancy because she could not afford the 40,000 yuan (£4,000) for violating China's "one-child only" policy.
The case caused outrage after photos of Feng lying next to an almost fully grown aborted foetus on a hospital bed appeared online.
The Chinese government responded by apologising openly, suspending three officials and promising an investigation.
Deng Jiyuan, the father of the baby, has gone into hiding after claims that the local government organised a backlash and insisted that the couple were "traitors" for exposing the scandal, according to Deng Jicai, the sister of the 30-year-old father.
Photos emerging online show people in the family's hometown of Shaanxi province unfurling a red banner which reads "Beat the traitors, drive them from the town".
The mother has remained in hospital.
One anonymous family member told the BBC: "We decided to go home [from hospital] and a lot of people had gathered outside.
"They hung banners on a bridge and many people came and shouted that we were traitors. Now wherever we go, people follow us."
On the same day, Deng Jicai said Deng Jiyuan disappeared. She said the family got a brief phone call from him 48 hours later telling his family not to worry about him.
"We are still worried," the sister told AFP. "What if the government finds him?"
China brought in the one-child policy as a means of slowing the birth rate in 1979.
The government says the policy has prevented an additional 400 million births in the world's most populous country of 1.3 billion.