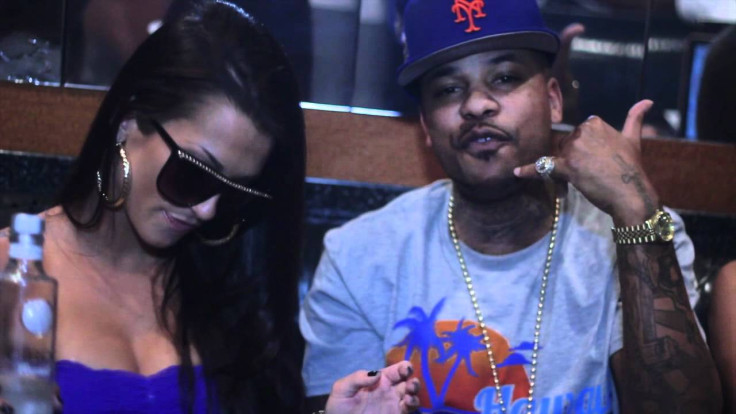 New York police investigating the murder of rapper Chinx Drugz believe his shooting could be linked to the 2007 murder of his music mentor Stack Bundles, reports New York Daily News.
The NYPD are investigating the drive-by shooting of Chinx Drugz (real name Lionel Pickens) who was gunned down as he sat in his car in Briarwood, Queens, at around 4am on 17 May 2015.
The aspiring rapper was pronounced dead shortly after arriving at the Jamaica Medical Center while the passenger in his vehicle was suffering from critical injuries.
Stack Bundles (real name Rayquan Elliott) was shot and killed near his apartment building on 11 June 2007.
NYPD's chief of detectives Robert Boyce told the publication: "They were friends, Stack Bundles and Chinx. They were friends, so we're looking at all hip hop angles."
31-year-old Pickens was affiliated with rapper French Montana as a member of the Coke Boys and had links to other high profile hip hop artists including Meek Mill.
The NY Daily News notes there were many similarities between the two murders. Rayquan Elliott was also an aspiring musician who was preparing to release new music, while both are said to have performed at local shows shortly before their deaths.
Several celebrities who knew Pickens, including Khloe Kardashian and her brother Rob, have expressed their sadness over his passing.
Holy Grail rapper Jay Z has addressed the rapper's death at his Tidal B-Side concert, telling the audience: "Rest in peace to Chinx! And we [are] still killing each other... We need to understand that we are kings and queens," he told the crowd.
The late rapper's wife, Janelli Caceres, has responded to social media speculation that her husband had affairs with celebrities including Khloe Kardashian's best friend Malika Haqq and Love & Hip Hop: New York star Erica Mena.
In a Facebook post, Caceres is alleged to have written: "I do not care about Malika, Erica Mena or any other chick that had any involvement with my husband! I am mourning the loss of my husband, trying to find his killer, preparing my kids for the worst and planning a [...] funeral I'm not worried bout the stupid s**t!"