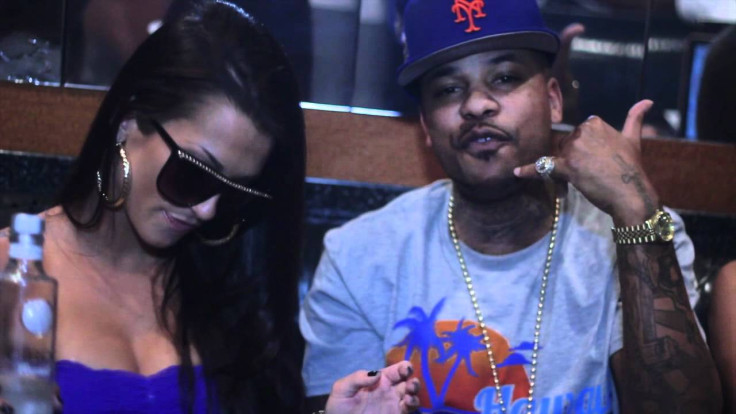 Police are no closer to finding the murderer of New York rapper Chinx Drugz, who was killed during an early morning shooting on 17 May in the Briarwood neighbourhood of Queens. The 31-year-old, whose real name was Lionel Pickens, died from multiple gunshot wounds to the chest, police said.
According to The Associated Press, Pickens had performed at a show in Brooklyn the night before the fatal shooting. Raymond Rivera, a witness to the 4am shooting, told reporters that a black Mercedes came up to the Porsche the rapper was in and began to shoot.
Rivera said he saw as Pickens drop to the ground and was later covered by police. "Police came. They put a blanket over him. They came took him in the ambulance," Rivera told reporters. Another passenger in the Porsche was injured and listed as critical.
Pickens's management team issued a statement on Instagram, saying: "It is with a heavy heart that The Legion Media Group and 4 Kings Management announce the passing of Lionel 'Chinz' Pickens this morning."
The AP reported police arrested two men in connection to the murder. However, authorities have not revealed anything else in regards to Pickens' death.
One Instagrammer decided to use the mysterious circumstances surrounding Pickens' murder to play an elaborate hoax on social media. According to IBTimes UK sister site IBTimes US, Instagram user @teamshabbaofficial claimed to have carried out the shooting with several photos celebrating the crime.
However, those photos were later deleted from the account. Police have not confirmed whether the individual is connected to the drive by shooting.
Lyrics were laced with references to violence and drugs
The rapper, of Coke Boys and Cocaine Riot mixtape fame, spoke about the violence and drug references in his lyrics during an interview with radio station Hot 97. Pickens said he did not want his children to imitate what he rapped about.
"What dad's doing is nothing different than what you see in the movies," he said during the interview. "This is a movie with no picture. I'm just talking about it. This is not real."
According to CBS New York, Pickens had a lengthy arrest record, including attempted murder, robbery and drugs.