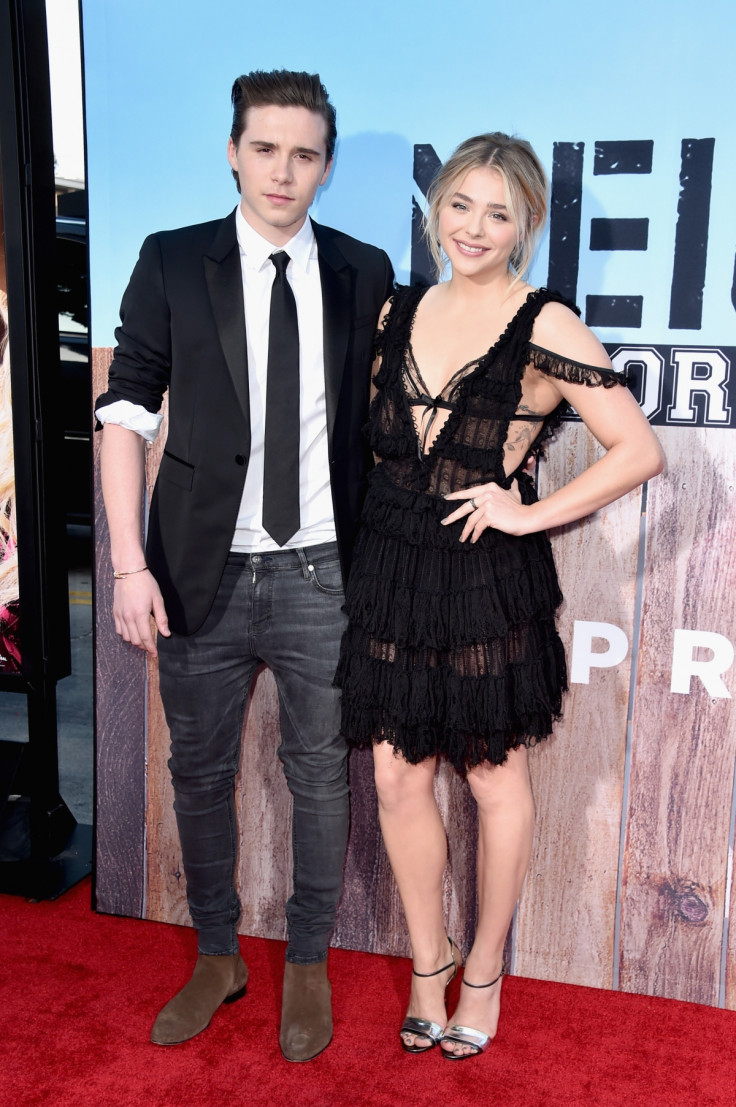 No celebrity relationship is official without a red carpet appearance and Chloe Moretz and Brooklyn Beckham did just that. The eldest son of David and Victoria Beckham, walked the red carpet arm-in-arm with his new girlfriend for the premiere of her movie Neighbors 2: Sorority Rising on 16 May at the Regency Village Theater in Westwood, California.
Chloe, 19, and Brooklyn who works as a model, even coordinated their looks for the evening. The actress wore a revealing sheer lace black dress while Brooklyn opted for a black suit jacket and tie over a white shirt and faded black denims.
Chloe only recently confirmed that she was in a relationship with Brooklyn during an appearance on Watch What Happens Live. The 17-year-old posted a photo of the two together, on Instagram in April and last week the Kick-Ass actress shared a similar photo on her account as well.
The celebrity teens were first linked in 2014 after meeting at the Paris Fashion Week. However, neither confirmed that they were dating but there definitely was a fall-out by August in the same year considering they un-followed each other on Twitter. Brooklyn reportedly went on to date French model-actress Sonia Ben Ammar before rekindling things with Chloe.
At the premiere, Chloe's co-stars Seth Rogen, Rose Byrne and Dave Franco also made an appearance. One of the film's lead actors, Zac Efron was unable to make it since he was caught up with filming for the upcoming Baywatch film. He posted a cute photo on Instagram posing with puppy-dog eyes in a make-shift cage.
"So bummed to miss the #Neighbors2 premiere with you guys- so proud of this one- believe me I tried- so badly they had to put me in a cage- but love and miss you all- break a leg and have fun," he wrote alongside.
Neighbors 2 hits theaters on 20 May.