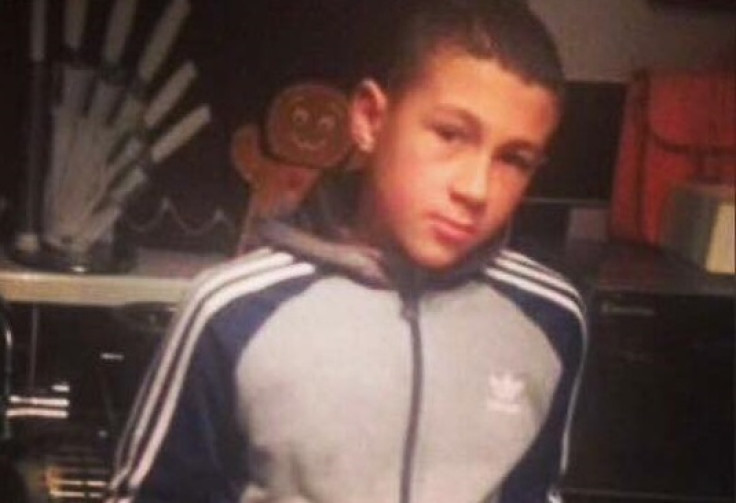 A 12-year-old boy has died after reportedly playing a "choking game" popular on social media in which oxygen is cut off to the brain. Karnel Haughton, from Birmingham, is thought to have lost consciousness and suffocated after taking part in the dangerous online craze.
The "game" sees youngsters film themselves choking before posting the footage on the internet. The intended effect is to induce temporary euphoria by starving the brain of oxygen – something which can result in permanent damage or death.
Karnel's body was discovered by mother Gemma at about 9.45pm on Wednesday (1 June). Paramedics took him from his home in Castle Vale to hospital, where he later died.
While his death is currently being treated by police as "unexplained", the boy's family and friends have issued an appeal warning others not to take part in the deadly game.
Family friend Bee Bailey said: "At first we did not know exactly what happened but some of Karnel's friends have come forward and told the police and family about a game/craze that has become popular amongst youngsters on the internet and social media called the choking game. This game has been around several years but seems to have become worryingly popular again."
The online craze is often known as "the good boys' game" on account of it not involving the use of alcohol or drugs. It is not known if Karnel had been on his own or with a friend at the time of the tragedy.
Tributes have been shared on social media as a crowdfunding page has been set up to help pay for the funeral, so far raising £1,600 ($2,300).
It said: "For all the children out there that know it as the choking game please be aware of the consequences. Karnel was the most beautiful boy anybody would come across, popular, confident and a cheeky little lad."
Karnel was a pupil at Greenwood Academy in Castle Vale, Birmingham. Headmaster Harry French said the school is "devastated" by the loss, adding: "Karnel always had a smile on his face. He had many friends who will be devastated by this sad news. He had great ambitions to become a firefighter."
This is not the first time someone has died taking part in the dangerous "choking game". Jack Pickles, 14, was found dead at his West Yorkshire home in February of last year.
His mother, Selina Booth, warned at the time: "They call it the 'good boys game' because it's not taking drugs or alcohol. They actually think it's not going to harm them. Don't think it's safe because it causes seizures, hemorrhages, memory loss and there are kids in comas because of it.
"If you are playing it now my message to you is to stop. You can stop because it's not an addiction. Stop before it's too late."