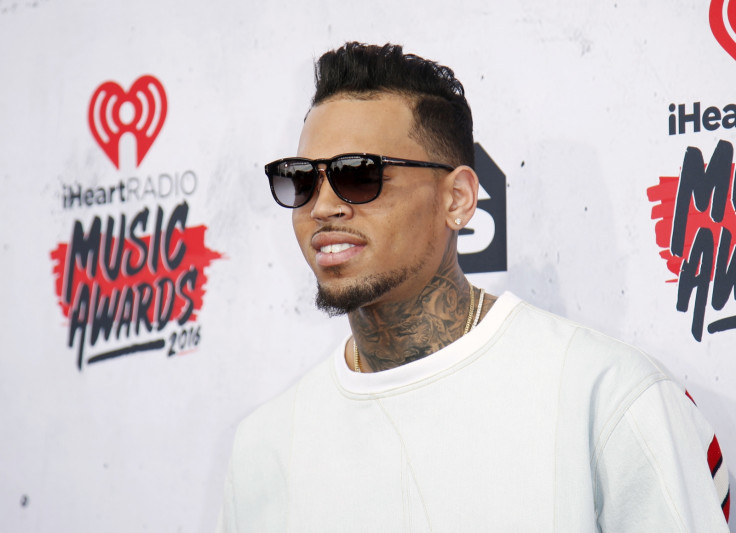 Chris Brown is in the news yet again and this time for creating a scene at a basketball court in New York City. The rapper apparently got into an altercation on 6 January with a female manager at the Life Time Athletic gym and was ordered to leave the court after a heated confrontation.
According to TMZ, Brown spat on the door in disgust before leaving. Sources at the gym told the gossip website, "Chris and his crew were on the basketball court, playing loud music and hurling insults and swear words during the action." They added that other members complained after which a manager walked over and asked the group to tone it down.
Following this, "Chris went ballistic, screaming and swearing at the woman. She wasn't having [any of] it and ordered them to leave".
Following the drama, Brown and his group were reportedly banned from the Life Time fitness centre. A gym's representative told TMZ that Chris' actions and aggression towards their staff was completely unacceptable and they got no place for it.
Earlier last week, Brown was involved in a heated exchange on social media with Soulja Boy over the former's ex-girlfriend Karrueche Tran. The 27-year-old singer even challenged the Crank That rapper to a "celebrity boxing" fight with an Instagram post on 4 January.
He wrote on the photo sharing site, "It's been amazing to see how many people tune in to negativity. Now that we have your undivided attention ... Boxing match set. Legally. Man to Man. No more dissing and no more bullshit. Me as a Black Men looked back at my actions on social media and what I though of myself is this... "Clown ". So this isn't an apology. I am taking responsibility for my ignorance."