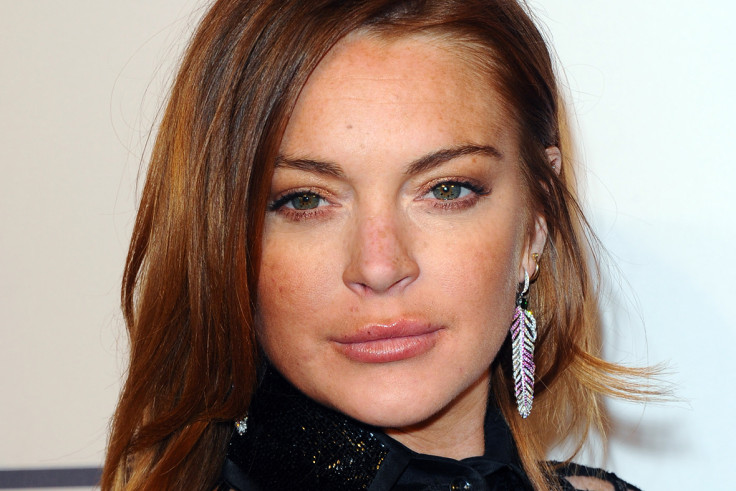 Lindsay Lohan has deleted all her posts on Instagram to bring in positive changes to her life this year. The Mean Girls actress had a rough 2016, wherein she was involved in a violent altercation with her former fiancé Egor Tarabasov, which was caught on video and followed up with their split.
The actress's representative told US Weekly, Lohan is "in a period of renewal" and "has been making positive changes in her life". The 30-year-old actress herself voiced high hopes for 2017 and said in a statement, "I am so excited for this new chapter in my life!"
The Mean Girls actress's "new beginning" comes after she posted a controversial poem on 3 January about wanting to fix "idle ISIS minds".
A part of the now-deleted post read: "Then I realize, at least I am in a bed, / i am still alive, / so what can really be said? / just go to bed and close the blinds, / still and so on, I cannot help but want to fix all of these idle isis minds / because, / there has to be something i can figure out / rather than living in a world of fear and doubt / they now shoot, we used to shout."
Previously, Lohan had opened up about her turbulent relationship with Tarabasov in an interview with Daily Mail. "Egor and I had been out for dinner. We danced, it was fun. When we got home I went to bed and Egor went out. A few hours later he came back and when I woke up he was standing over me. He wasn't himself, he was being very aggressive and he attacked me."
She revealed that she felt unsafe with the Russian billionaire. "It's not the first time. That's the problem. But this time, someone saw. I didn't call anyone, I've dealt with enough police in LA," she continued.
"I genuinely fell in love with him but he broke my trust and made me feel unsafe. I realise now you can't stay in a relationship just for love. No woman can be hit and stay with that person if that person isn't prepared to say sorry," Lohan added.