Alternative rock band Maximo Park already have 10 years under their belts but fans should not expect to enjoy them as ageing rockers. Frontman Paul Smith admires The Rolling Stones for "growing old disgracefully" but admits it is unlikely Maximo Park will still perform in their seventies.
Maximo Park, which also consists of Duncan Lloyd, Lukas Wooller and Tom English, will release their sixth studio album, Risk To Exist, on 21 April. It comes 12 years after Smith and co. released their debut album A Certain Trigger, cementing their prominent position in the post-punk music scene.
More than a decade later, Maximo Park are clearly still going strong so is it likely they will push forward to celebrate their 50th anniversary like Mick Jagger and his bandmates one day? Smith, 38, told IBTimes UK: "Why not? Growing old disgracefully is what they've done and I like that idea of doing your own thing. I'm not sure we'll make it that long [though]."
Smith said: "I never thought we'd make it to 10 years and we did that. I love making music and as long as people are listening we'll keep putting out records as long as we think they add something to the world. A lot of bands just churn on because that's what they do and they don't know any other way [but] I respect music too much to do that."
Risk To Exist takes the politically-charged elements of their 2014 album, The National Health, and kicks it into high gear. Inspired by world events such as Brexit and US President Donald Trump's election, Smith put pen to paper and challenges the system with passionate tracks like What Did We Do To Deserve This and Get High (No I Don't).
In a nod to his views on UK's political situation – which inspired the album – Smith said: "[It was] probably the election of the Conservative government, which seems like some time ago now because of what's happened in the interim. We've had the vote to leave the European Union, Donald Trump's suddenly in charge, we have a reality TV president in America which is quite unusual. Lots of things have changed but one of the catalysts was just realising that the country had voted in a particular way.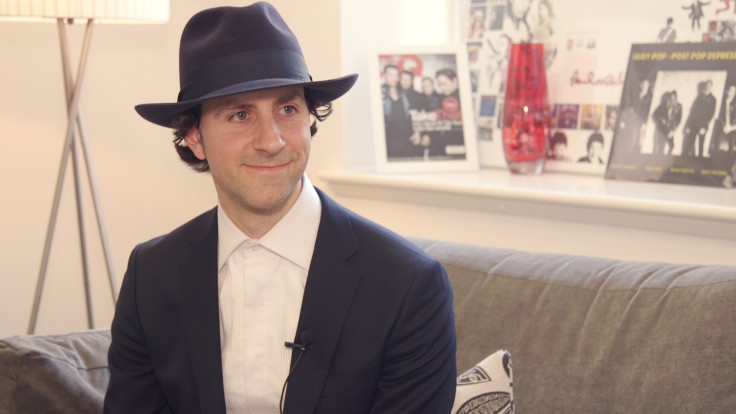 The Apply Some Pressure singer said: "A lot of left-leaning people at the time probably woke up to the fact that they were in a little bubble. The country as a whole voted a certain way for the vision of our society. The record is coming to terms with that and a song like Get High (No I Don't) is saying no I don't want to be opiated and led down a certain way of thinking. I want to stay engaged and not be sleepwalking through life. That's my view of life is trying to question things."
Watch Maximo Park's Risk To Exist music video: