Singer Celine Dion admits she is not ready to start dating following the death of her husband Rene Angelil. The Canadian singer, best known for the ballad My Heart Will Go On, reveals she is still mourning the loss of Angelil, who died in January 2016 following a cancer battle.
In her first interview with a British publication for seven years, Dion, 49, candidly opens up about life without Angelil, whom she had been married to for 21 years until his death. Dion met the music manager at the age of 12 and he is the only man the Think Twice singer has been romantically involved with.
On whether she is open to begin dating, Dion told The Sun: "Now it is definitely too soon for me. I am definitely in love with him [Rene], married to him. He's the love of my life. It's very difficult for me to see myself with another person. The love that I have for him, I live it every day. And as a woman, we do have emotions and feelings that come and go. And it's always with him. When I sing, it's with him. When I hug my kids, it's for him and it's with him. I took time to grieve and I'm still grieving."
Dion continued: "I think I will probably grieve for the rest of my life. Rene has prepared me for all my life since I'm 12. I have never met another man in my life, never kissed another man in my life. I miss him a lot. I miss him a lot – for my partner, for the man I was embracing, kissing, making love with. My worries, my dreams."
Angelil left behind Dion, their three sons Rene-Charles, 16, and six-year-old twins Eddy and Nelson, as well as three other children from previous relationships. In the year since Angelil's death, it has been Dion's priority to ensure their children are able to adjust to life without their father. Sharing their new routine, the singer said: "I organise myself to not feel lonely. So I got myself a huge, huge, huge bed and I sleep with my twins. They are comforting me a lot. I need them. I need them close."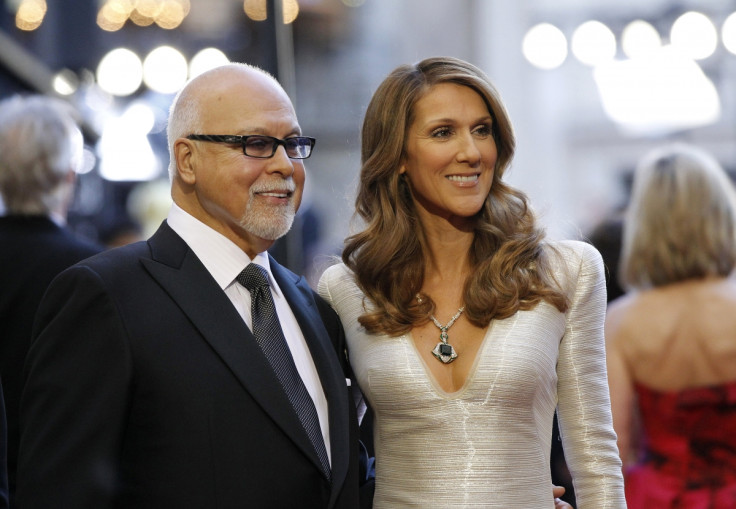 She added: "They're really well because I'm strong. I'm sounding pretentious but if I don't show them the way, they will question it... We kiss him every night. We have a little ritual where we say goodnight to him with a little picture. Then the kids talk to him. And they write words, put them in balloons and we send the balloons to the sky."
Dion is currently in the midst of her ongoing Las Vegas residency, which recently celebrated its 1,000th show, and is set to perform at London's O2 Arena in June.